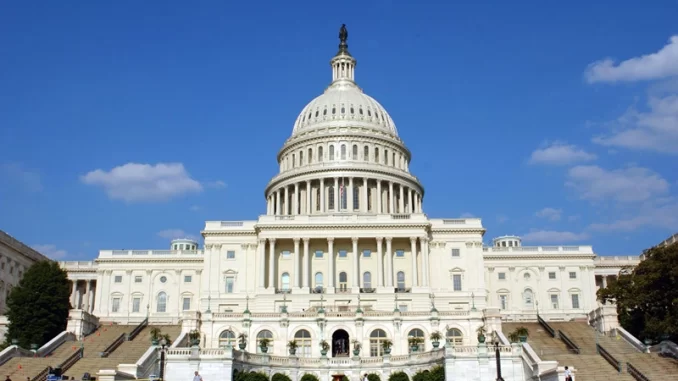 OAN Newsroom Correspondent Roy Francis
UPDATED 12:25 PM PT – Friday, December 16, 2022
Douglas Jensen, one of the first people to enter the Capitol building on January 6th, was sentenced to five years in prison on Friday.
The Iowa construction worker was found guilty of the seven charges back in September, which included obstruction of an official proceeding and assaulting a police officer.
Judge Timothy Kelly handed down the sentence on Friday which included five years in prison, 36 months' probation after his release, along with $2,000 in restitution for damages to the Capitol.
"You, by your own actions, put yourself at the forefront of that mob" Judge Kelly said. "We cannot, as a country, have what happened on January 6, 2021, ever happen again."
A video from January 6th, shows Jensen running after Police Officer Eugene Goodman inside the Capitol. The officer ended up filing a document in support of Jensen's sentence.
In a sentencing memorandum, prosecutors said that "Jensen was a ringleader during the attack on the U.S. Capitol, working to rile up the crowd and encourage others to follow him into and through the building."
Before being escorted out of the courtroom, Jensen blew a kiss to his wife, who returned one to him.