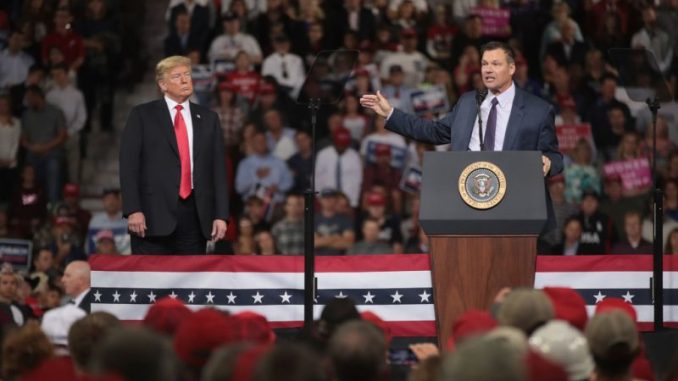 OAN Newsroom
UPDATED 12:24 PM PT – Thursday, November 10, 2022
Former Kansas Secretary of State Kris Kobach makes a successful political comeback as he is declared the winner in the Kansas Attorney General race.
According to the Associated Press, Kobach defeated his Democrat opponent Chris Mann with 51.2% of the vote.
On Wednesday, the Attorney General elect said he is grateful to Kansas voters and to his campaign team for his victory.
Kobach has been criticized by Democrats in the past for his strong stance on illegal immigration and broken election laws. He says that he stands by his views.
"I've been in several statewide campaigns, and you learn with time and hopefully improve with time, so I think there's a little bit of truth to it, but I would say it's probably been exaggerated," Kobach said. "I'm still my old self in the sense that I, you know, I stick to my guns, I don't back down. I justify my positions as well as I can."
Kobach says he will now focus on fighting the fentanyl crisis and fighting President Joe Biden's illegal mandates.