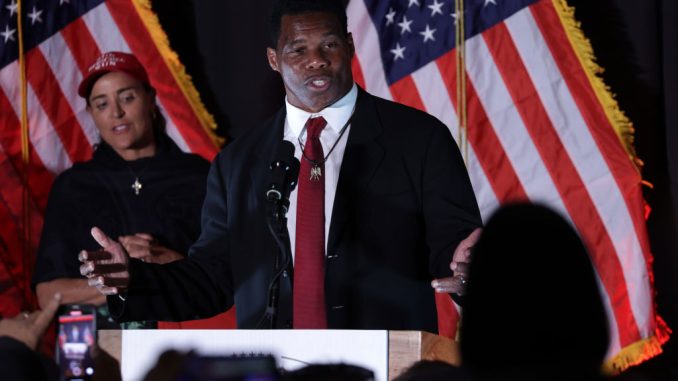 OAN Newsroom
UPDATED 11:34 AM – Wednesday, November 9, 2022
The Georgia Senate race between Republican Herschel Walker and Democrat Raphaël Warnock is heading to a runoff.
"We're in a fight, are we not?" said Walker. "We're in a fight, but a god is a good god, is he not? And he put us here for a reason. And we're here to win this election, are we not?"
When speaking to a crowd in Atlanta, Walker acknowledged the tight race but expressed confidence in his chances. 
"I don't come to lose," Walker said. "And I told you he's going to be tough to beat. He's going to be tough to beat. But let me tell you why he got around Georgia here. So, I want to tell you, if you can hang in, hanging out a little bit longer, just hang in there a little bit longer. Because something good, it takes a while to get better and is going to get better. So, I wanted to thank you guys for hanging in there. If you some of you have to go home, you can wake up tomorrow morning and see that the new senator for the great state of Georgia is Herschel Walker."
As of Wednesday morning, Warnock is leading Walker 49.4% to 48.5% by a margin of 35,000 votes or less.
Since Georgia law requires a candidate to garner 50% of the vote in order to win an election, the pair will face off again on December 6th.