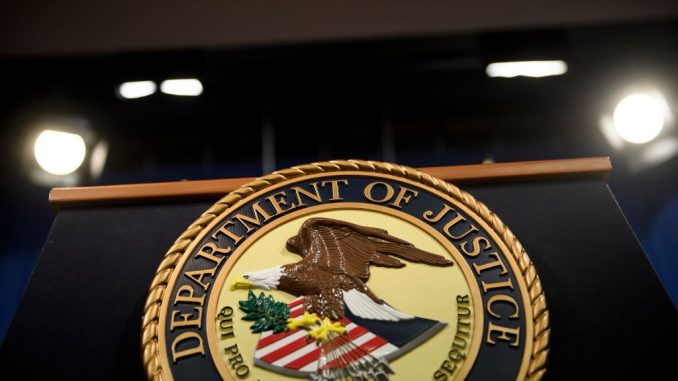 OAN Newsroom
UPDATED 2:12 PM PT – Saturday, October 2, 2021
The Justice Department said it's putting more focus on supporting victims following the Federal Bureau of Investigation's (FBI) handling of the allegations against disgraced physician Larry Nassar. Deputy Attorney General Lisa Monoco outlined new steps the department will take to make sure federal agents and prosecutors are properly trained to assist witnesses and victims of crime.
The set of memos also said agents would have to better coordinate with state authorities along the lines of federal laws. These changes come following the FBI's serious mishandling of sexual abuse allegations against former USA Gymnastics physician Nassar, and the agencies shortcoming in protecting the victims.
The deputy attorney general noted "when considering whether to initiate federal criminal charges, we must never forget who put their trust in the department to keep them safe."
"I'm deeply and profoundly sorry to each and every one of you," Director of the FBI Christopher Wray pleaded. "I'm especially sorry that there were people at the FBI who had their own chance to stop this monster back in 2015 and failed. And that is inexcusable. It never should have happened and we're doing everything in our power to make sure it never happens again."
Full opening statement: At Senate hearing, McKayla Maroney describes reporting abuse by Larry Nassar "in extreme detail" to the FBI in 2015:

"What is the point of reporting abuse if our own FBI agents are going to take it upon themselves to bury that report in a drawer?" pic.twitter.com/TOjUSgVx9R

— NBC News (@NBCNews) September 15, 2021
The public first learned of the sexual abuse allegations against Nassar in 2016, with 18 women filing a lawsuit against him the following year. Many criticized the department's inaction in punishing agents who failed to further investigate the allegations, with the DOJ's inspector general discovering Nassar abused at least 70 victims after they first received allegations.
"Let's be honest, by not taking immediate action from my report, they allowed a child molester to go free for more than a year," said Olympic Gymnast Mckayla Maroney. "And this inaction directly allowed Nassar's abuse to continue. What is the point of reporting abuse if our own FBI agents are going to take it upon themselves to bury that report in a drawer?"
Nassar is currently serving a life sentence in prison after more than 150 women came forward accusing him of sexual abuse. Deputy Attorney General Monaco further noted, the department is committed to protecting crime victims' rights and treating them, as well as witnesses, with respect in all interactions.