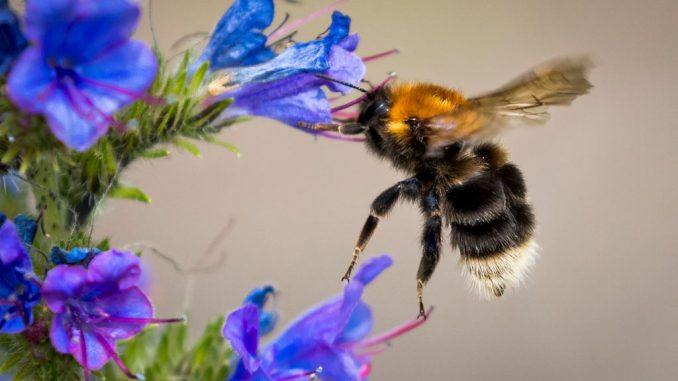 OAN Newsroom
UPDATED 1:44 PM PT – Saturday, October 2, 2021
Federal officials said the American bumblebee could soon be declared an endangered species. Recent reports cited a petition by the U.S. Fish and Wildlife Service, noting "substantial information indicates action may be warranted."
The service said it has a plan to review the status of the insect in order to determine if further action is needed. Meanwhile, officials said the bumblebee population has dropped almost 90 percent over the last 20 years, adding it's disappeared from at least eight states and has become very rare in 16 other states.
The American bumblebee plays an essential role in ecosystems as pollinators, pollinating flowers among other crops using vibration. The petition filed by the Center for Biological Diversity and the Bombus Pollinators Association of Law Students of Albany Law School outlined threats against the species that include disease, habitat destruction, pesticide use and competition from non-native honey bees.
If put under protection, those who kill the insects could face fines up to $13,000.
Today we announce a recovery plan for the endangered rusty patched bumble bee focused on conserving existing populations and addressing threats. Learn more about the recovery plan and how you can help: https://t.co/hGU8nHJZb5

Photo by Jill Utrup/USFWS. pic.twitter.com/qLH6PWlfqR

— U.S. Fish and Wildlife (@USFWS) August 27, 2021