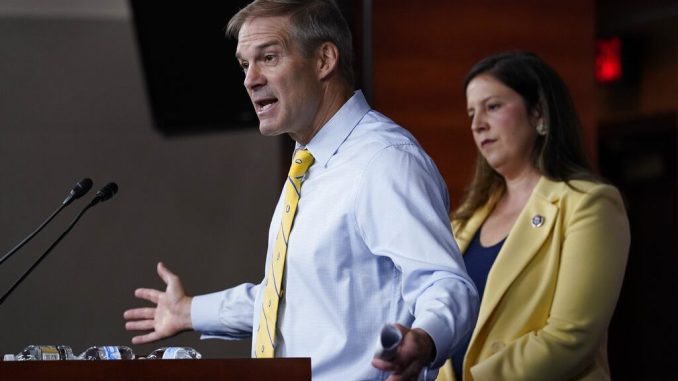 OAN NEWSROOM
UPDATED 2:50 PM PT – Wednesday, June 8, 2022
Congressman Jim Jordan (R-Ohio) revealed the FBI purged it's employees who hold conservative views. In a recent letter to FBI Director Chris Wray, the Ohio Congressman demanded an explanation of the bureau targeting it's own employees.
"Since our May 6 letter, we have received new protected whistleblower disclosures that suggest the FBI's actions are far more pervasive than previously known," Jordan alleged.
🚨 LATE BREAKING: New whistleblowers allege the FBI is "purging" conservatives at the Bureau.

One agent? A decorated war veteran who served in Iraq and Kuwait.

The FBI had the audacity to question the whistleblower's loyalty to the country! pic.twitter.com/5yCCIp20MQ

— Rep. Jim Jordan (@Jim_Jordan) June 8, 2022
He stated a number of concerned FBI agents have come forward as higher-ranking FBI officials questioned their allegiance to the US over their political views. This after Jordan revealed, some FBI agents are facing suspension and termination for participating in January 6 protests.
"We are conducting oversight to ensure the FBI is not retaliating against FBI employees for exercising their First Amendment rights," he wrote. "We ask for your personal assurance that the FBI will cooperate fully with the Inspector General's examination."
Jordan also said a separate "whistleblower" who has since left the FBI, told him about retaliation they received for criticizing the FBI in an anonymous survey taken of employees following January 6, 2021.
The Ohio Congressman feels political purges have no place in the US government.