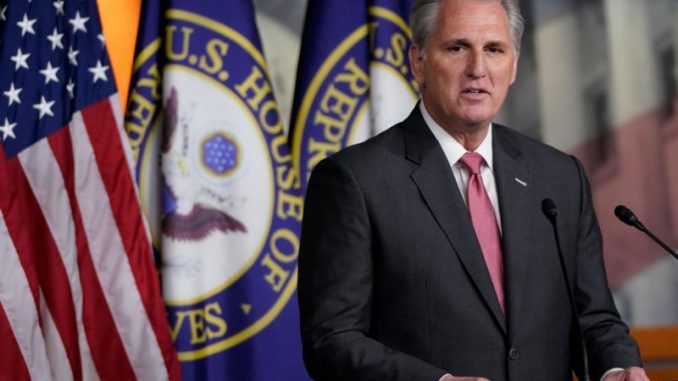 OAN Newsroom
UPDATED 10:37 AM PT – Wednesday, November 9, 2022
House Minority Leader Kevin McCarthy says Americans have demanded a new direction for the country as control of the lower chamber is still being determined amid several close races nationwide.
"Republicans will work with anyone who is willing to join us to deliver this new direction that Americans have demanded," McCarthy said. "But there's no time to waste. Our work begins now. Let's get America back on track."
During remarks Tuesday night in Washington D.C., the GOP leader expressed optimism that the party will emerge with the majority, saying it's clear they are going to take the House back.
No party has yet been projected to take the majority. Close races in many states including California, Arizona and Nevada have yet to be called.
However, McCarthy is confident Americans are ready for change on Capitol Hill.
"The American people are ready for a majority that will offer a new direction, that will put Americans back on track," he said. "Republicans are ready to deliver it. It's a new direction towards an economy that is strong, where you can fill up your tank, feed your family, where your paychecks grow and not shrink. A new direction towards a nation that is safe, where communities are protected, law enforcement is respected and criminals are prosecuted. A new direction toward a future that's built on freedom, where children come first and are taught to dream big. And a new direction towards a government that is accountable, where government works for you instead of against you."
McCarthy's comments come as a number of races could take days to be resolved.