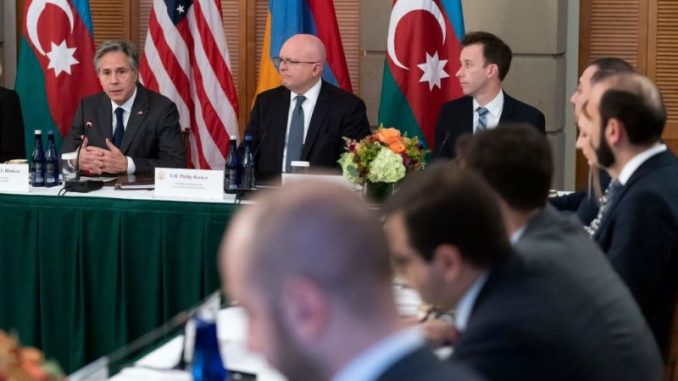 OAN Newsroom
UPDATED 10:00 AM PT – Wednesday, November 9, 2022
The United States hosted a peace negotiation between Armenia and Azerbaijan.
On Tuesday, State Department spokesman Ned Price expressed his enthusiasm for progress between the two sides.
"In the meeting, the foreign ministers agreed to expedite their negotiations and to organize another meeting in the coming weeks," Price said.
Armenia and Azerbaijan have been locked in a territorial dispute since 2020, which has claimed hundreds of lives.
"Yesterday was positive in that the two sides met," said Price. "They surfaced many of their areas of disagreement. At the end of the day, they were able to agree on a joint statement. They were able to agree to continue meeting and engaging in direct dialog and diplomacy in the weeks that follow."
Price credited Secretary of State Antony Blinken for hailing both nations for coming to the table and allowing U.S. mediation.
However despite the peace talks, on Monday, Azerbaijani forces opened fire on Armenian forces on the eastern portion of their shared border.