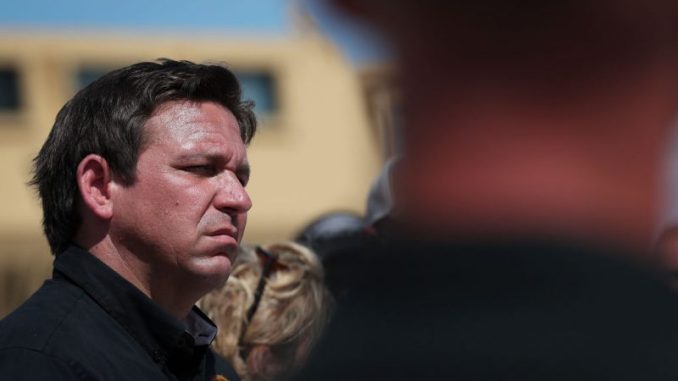 OAN Newsroom
UPDATED 2:23 PM PT – Friday, October 14, 2022
When speaking at a press conference ahead of the jury's verdict on Thursday, Governor Ron DeSantis (R-Fla.) said that the only appropriate sentence for the man convicted of killing 17 people in 2018 was the death penalty.
DeSantis repeatedly criticized the drawn-out judicial process. He announced that he was disappointed it took more than four-years for a verdict despite "everyone knowing he was guilty." 
 His sentiments came minutes before the jury decided to spare Cruz's life.
"I think that if you have a death penalty at all, that that is a case, where you're massacring those students, with premeditation and utter disregard for humanity, that you deserve the death penalty," he said. "I'm also disappointed to see that we're four and a half years after these killings and we're just now getting this? You know they used to do this; he would've been executed in six months. He's guilty, everybody knew that from the beginning, and yet it takes years and years in this legal system that is not serving the interests of victims."
Cruz had plead guilty to murdering 14 students and three staff members at Marjorie Stoneman Douglas High School on February 14, 2018.