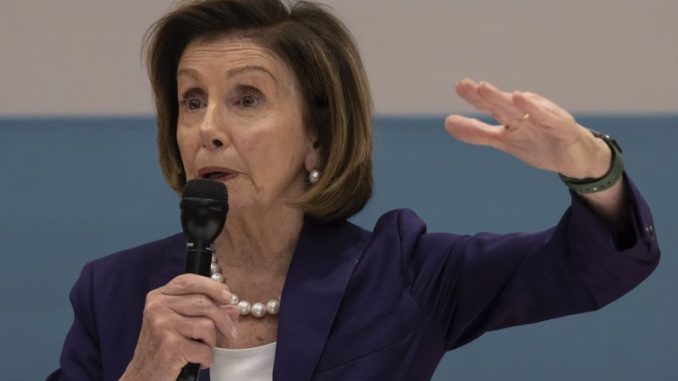 OAN Newsroom
UPDATED 1:11 PM PT – Friday, October 14, 2022
In footage shown on CNN, on Thursday, House Speaker Nancy Pelosi (D-Calif.) threatened physical violence against then former U.S. President Donald J. Trump during the January 6th protest.
The footage was filmed by Pelosi's daughter, who is a documentary filmmaker. In a clip, Pelosi said she would "punch out" President Trump if he stepped foot on the Capitol.
"I hope he comes," Pelosi said. "I want to punch him out. This is my moment. I've been waiting for this. For trespassing on the Capitol grounds. I want to punch him out, and I'm going to go to jail, and I'm going to be happy."
Trump was mulling a visit to the Capitol grounds as lawmakers were expected to certify the election results of the 2020 presidential election. Democrats along and the mainstream media have claimed that the 45th President promoted violence during the 2016 campaign trail and beyond.
On Thursday, the January 6th Committee subpoenaed Trump while no federal charges have been thrown at Pelosi.