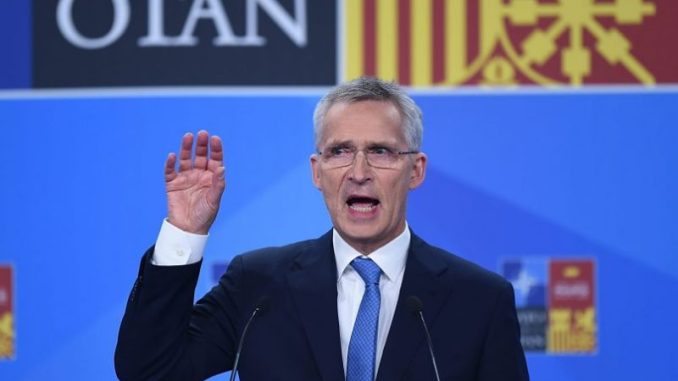 OAN Newsroom
UPDATED 10:57 AM PT – Wednesday, September 28, 2022
The North Atlantic Treaty Organization (NATO) has issued a strong warning to Russia. Their warning comes after the country alluded to a possible a nuclear strike on Ukraine.
On Tuesday, NATO Secretary General Jens Stoltenberg announced that there would be 'severe consequences' in response to a nuclear strike. Stoltenberg also said Russia must know that a nuclear war cannot be won and should never be fought. He continued to stress that NATO is taking Russia's rhetoric very seriously.
"Our message is that any use of nuclear weapons is absolutely unacceptable," Stoltenberg said. "It will totally change the nature of the conflict."
This response comes as Russian President Vladimir Putin has said that he is prepared to 'use all the means available' to Russia in regard to the ongoing conflict.