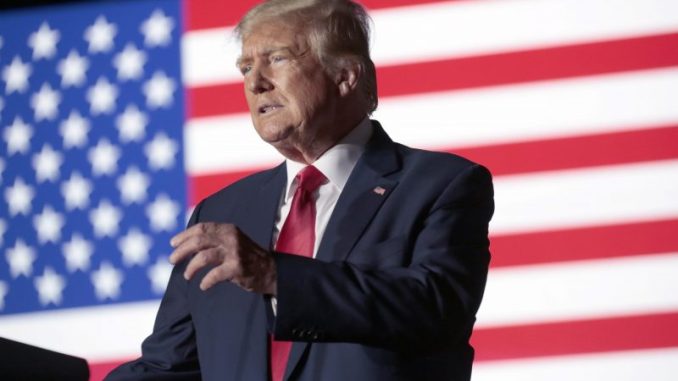 OAN Newsroom
UPDATED 12:28 PM PT – Wednesday, September 28, 2022
45th President Donald J. Trump has condemned New York Attorney General Letitia James for suing him and his three children for alleged fraud in New York.
During a recent radio interview, the former president declared that James has been going after him for years.
James has accused Trump of 'misrepresenting himself' to the banks–even though he mentioned that he has paid all of the banks in full.
"Look at this Letitia James, she's a disaster. She spends years going after me. She said that I maybe misrepresented to banks. Which frankly I didn't," Trump said.
Trump then went on to say that the New York Attorney General does not care about the violent crime occurring in her state which he claimed is one of the biggest reasons why residents have left Democrat-run areas of New York.
James is seeking $250 million in damages. She is further aiming to prohibit the Trump family from holding board positions in any New York based companies.