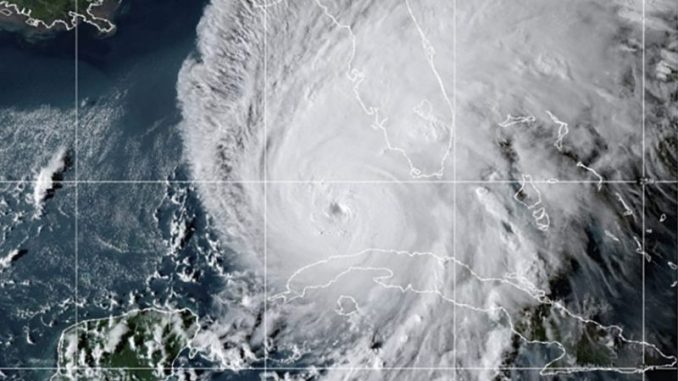 OAN Newsroom
UPDATED 8:37 AM PT – Wednesday, September 28, 2022
Hurricane Ian has strengthened as it barrels toward the west coast of Florida. It's expected to make landfall as a possible category-five storm on Wednesday on Florida's western gulf coast between Sarasota and Fort Myers. The hurricane has maximum sustained winds of more than 150-miles-per-hour.
All of Florida is under a state of emergency. More than 2.5 million people are under evacuation orders.  
During a press briefing on Wednesday, Governor Ron DeSantis (R-Fla.) said that parts of southern Florida are already feeling the effects of the hurricane including flooding, power outages and tornadoes. DeSantis warned residents that the storm will have major impacts.  
"Clearly this is a very powerful, major hurricane that's gonna have major impacts both on impact on southwest Florida. But then as it continues to work through the state, it is going to have major major impacts in terms of winds, in terms of rain, in terms of flooding," DeSantis said. "So, this is going to be a nasty nasty day, two days."
DeSantis said 'catastrophic' damage is expected as well as life threatening flooding.  
5,000 National Guard members have been activated. Additionally, 2,000 from neighboring states were activated as well.  FEMA has deployed 700 personnel to Florida and has water, food and generators on hand to help residents amid the storm.