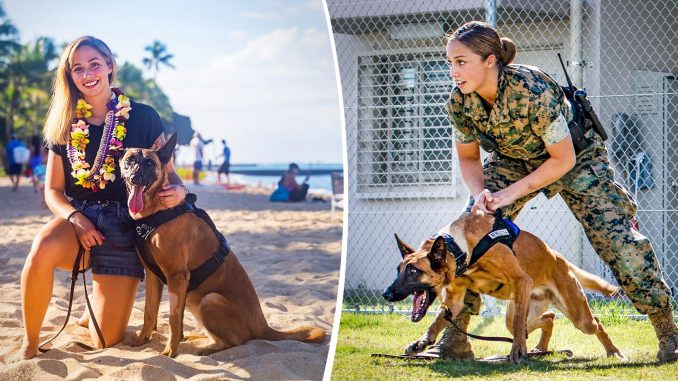 U.S. Marine Corps sergeant Angela Cardone and her military dog Bogi became inseparable after they trained together for two years and embarked on a 15-month partnership.
But when Cardone was reassigned from Japan to Hawaii, she didn't have the chance to say goodbye.
After two years of wondering, waiting, and massive amounts of paperwork, Cardone was reunited with her former K-9 partner.
Bogi, now 5 years old, had been retired from service, which allowed the former handler to adopt the dog to live out the rest of her days in bliss.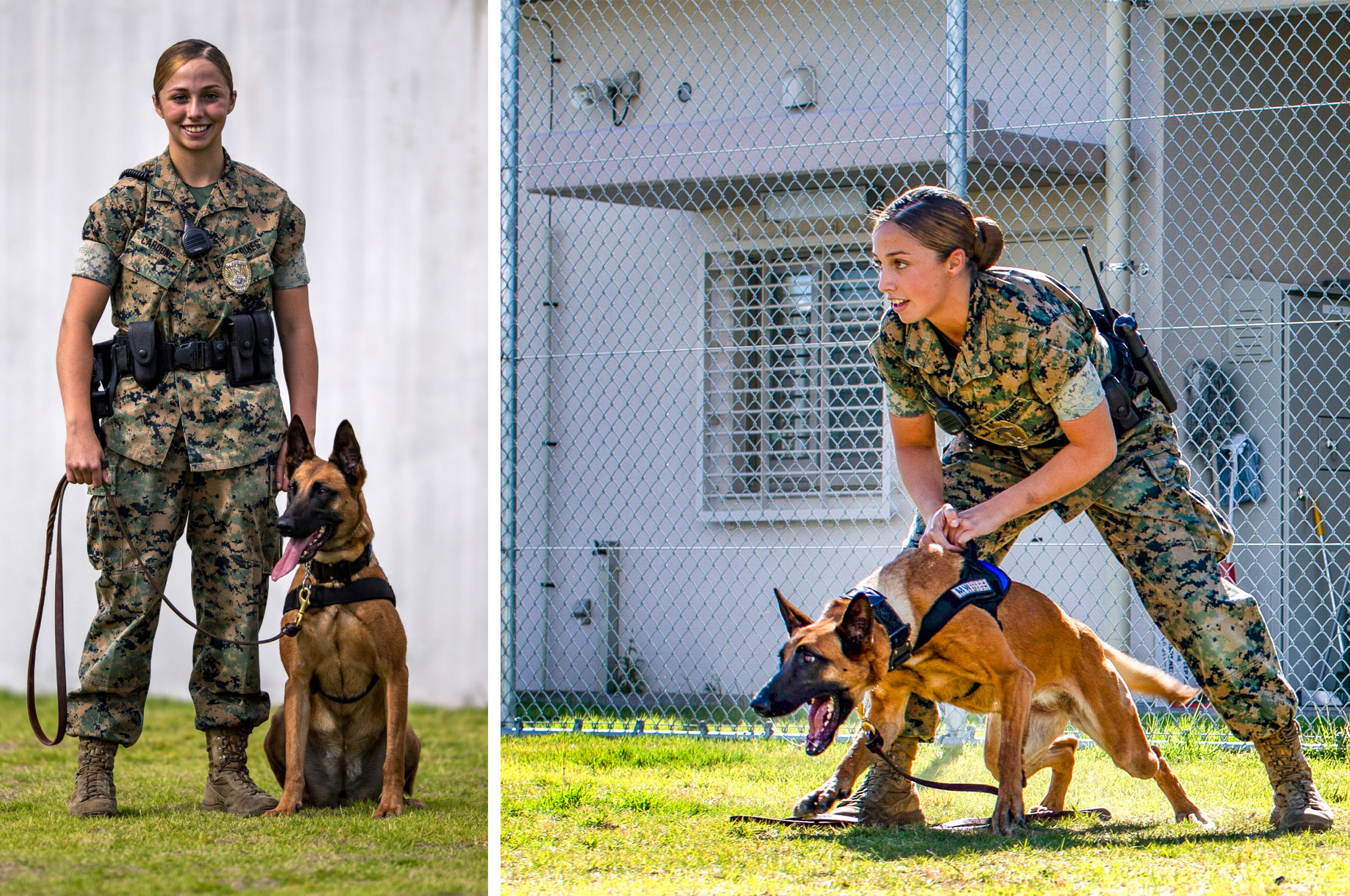 "It feels wonderful, like a huge weight has been lifted off my chest," Cardone, 22, told People. She'd been dreaming of a possible reunion since the day they parted ways.
The pair were first introduced at the Marine Corps Air Station in Iwakuni, Japan, in 2017. Cardone trained the dog to master narcotics detection, safety sweeps, and vehicle searches before the pairing was made official.
Initially, Cardone hadn't been all that enthused to work with Bogi. "She didn't really know that many commands, she didn't even know her name," Cardone explained, according to Daily Mail.
"But after a month of working with her I realized that we had the exact same personality: super clumsy, goofy, and we worked really, really well together."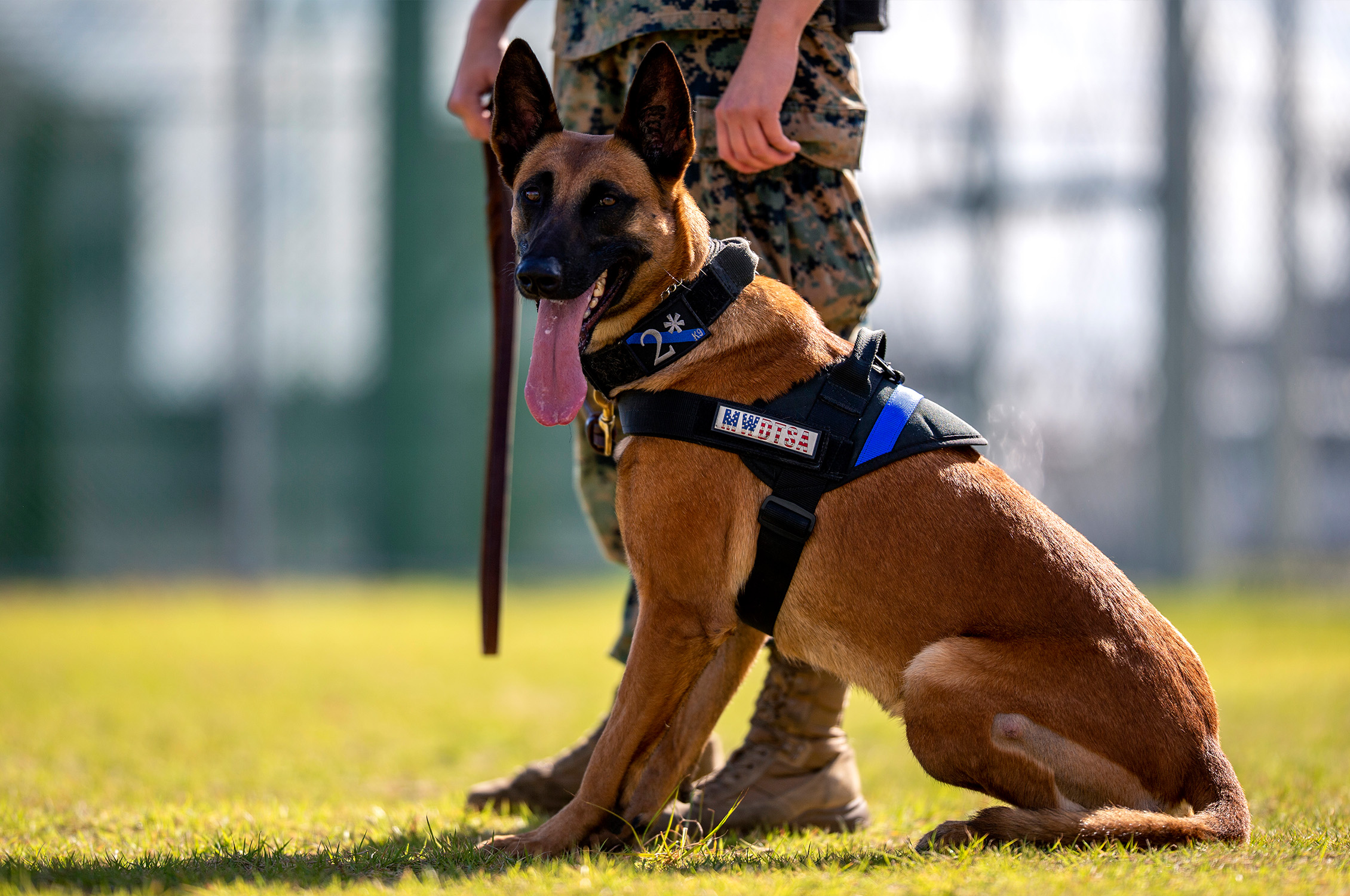 Bogi was dependable, and boosted Cardone's confidence as a dog handler. "I looked at her as my daughter," she said.
After redeployment to Hawaii, the sergeant worried she'd never see Bogi again.
Months passed. Then in June 2020, Bogi had a severe neck injury which made her eligible for medical retirement. And Cardone immediately reached out to offer her K-9 ex-partner a forever home.
She contacted American Humane's military program for help transporting Bogi overseas. The nonprofit came through, guiding Cardone through the adoption process, handling the paperwork, funding Bogi's transpacific journey from Japan to Hawaii, and providing future veterinary care.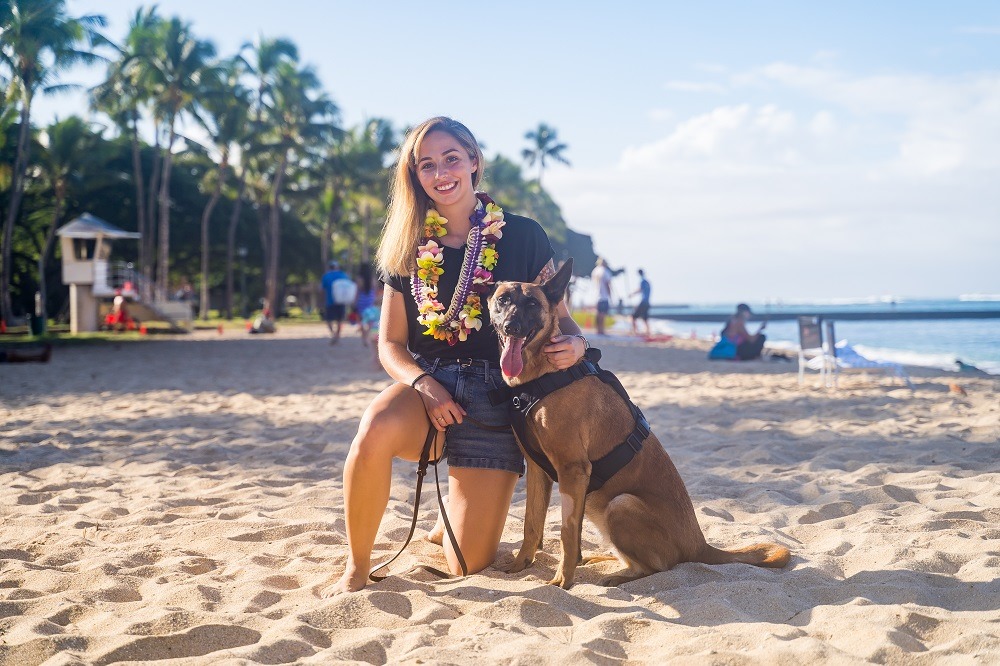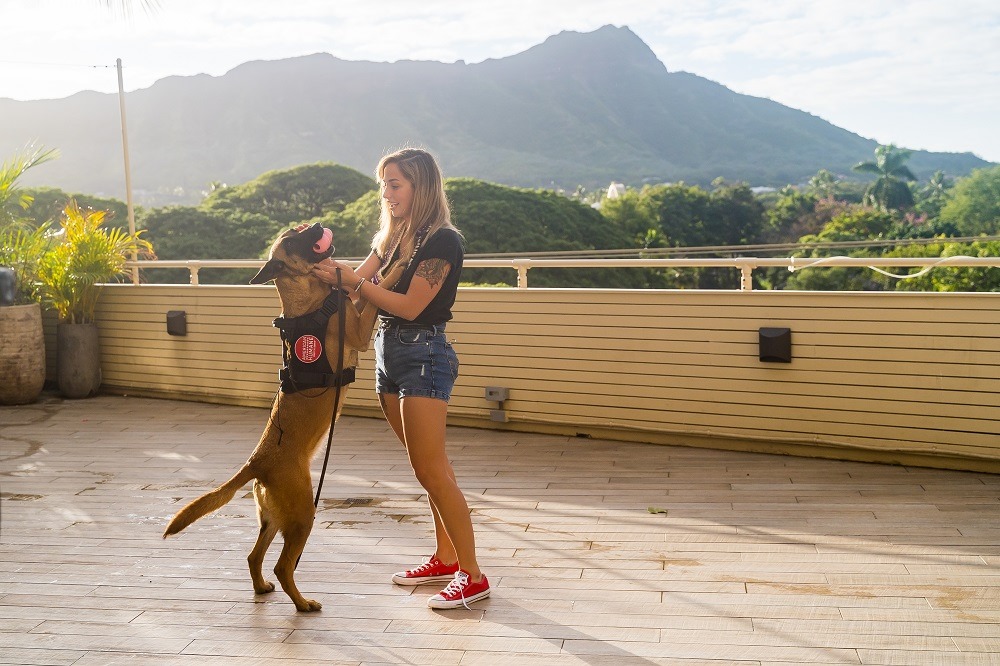 Representatives from American Humane said they felt "honored" and "thrilled" to reunite the sergeant with her best friend, while giving Bogi the blissful retirement she deserves.
"Sgt. Cardone and Bogi made so many sacrifices in service to our country," American Humane president Dr. Robin Ganzert said in a statement. "Bringing them back together is the least we can do in return."
On Feb. 16, a tail-wagging Bogi and Cardone were reunited at the Queen Kapi'olani Hotel in Honolulu. After showering the retired pup with hugs, toys, and flower garlands, Cardone and her pooch posed for pictures on the beach, before heading home to Kaneohe.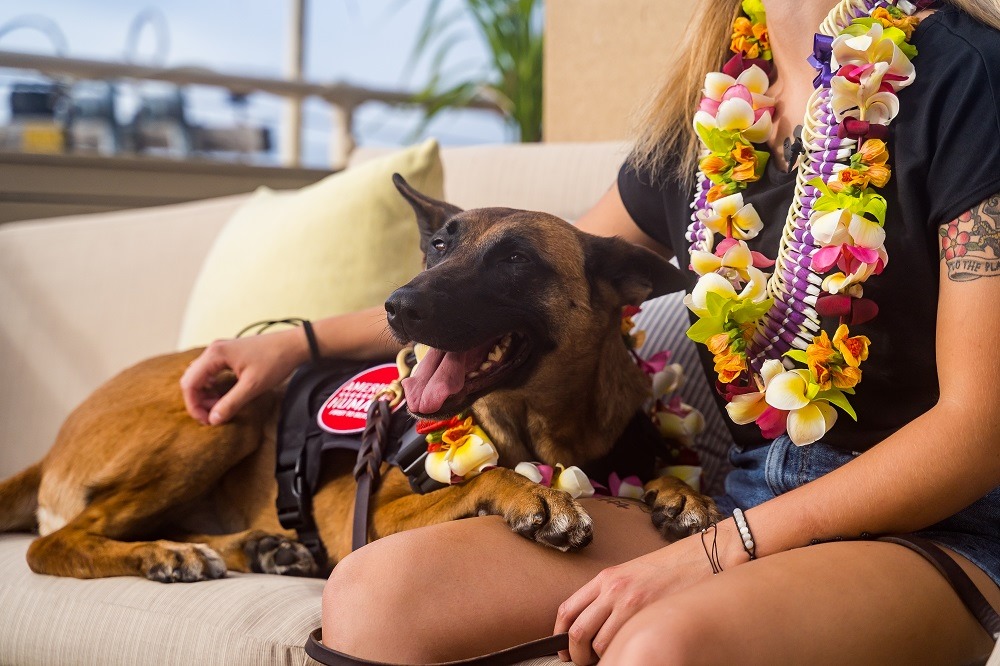 "The first few moments of seeing Bogi … it was indescribable," Cardone said. "I never thought that this day would actually come, so it's just a really heartwarming type of feeling."
Cardone is looking forward to introducing Bogi to Hawaii's beaches and hiking trails, and also giving plenty of treats, couch time, and Starbucks puppaccinos.
"I've been looking forward to this," she told the Honolulu Star Advertiser. "She's the sweetest dog you'll ever meet."
Share your stories with us at emg.inspired@epochtimes.com, and continue to get your daily dose of inspiration by signing up for the Epoch Inspired Newsletter at TheEpochTimes.com/newsletter