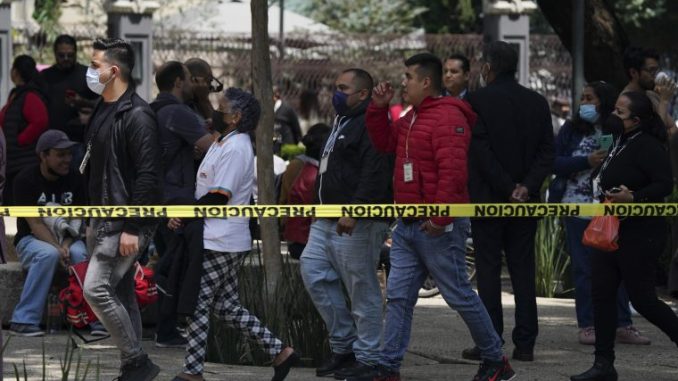 OAN Newsroom
UPDATED 3:28 PM PT –Monday, September 19, 2022
A major earthquake rocked a city in Mexico's southwest prompting a slew of evacuations and tsunami warnings.
The 7.5 earthquake rattled residents in the populace state of Michoacán on Monday. The city lies on the country's pacific coast. Reports say one person has been killed so far. They passed away after a wall in a shopping mall collapsed on them. The earthquake was felt all throughout Mexico.
WATCH: Part of shopping mall collapses during earthquake in Manzanillo, Mexico pic.twitter.com/VaYoBt94TY

— BNO News (@BNONews) September 19, 2022
This comes on the anniversary of two other devastating earthquakes. Those earthquakes both occurred on September 19th but in the years 1985 and 2017. Less than an hour before the earthquake, officials tested the earthquake alarms. Angel Morales, a visitor in Mexico City talked about his terrifying experience.
"After having gone through a simulation, that everything was fake, and having lived a real one, minutes later, was very, very chilling," Morales said. "I'm not from here. It's the first time I'm here, and I was scared."
In the meantime, officials say no severe structural damage has been reported. Meanwhile, Tsunami warnings have been sounded for Colombia, Peru, Costa Rica and other South American countries on the pacific coast.
BREAKING: #Tsunami evacuation in progress following a 7.6 Magnitude #earthquake here in Puerto Vallarta, Mexico!
The quake hit near Zapopan! pic.twitter.com/DUwBq4KnLI

— World Alternative Media (@WorldAltMedia) September 19, 2022