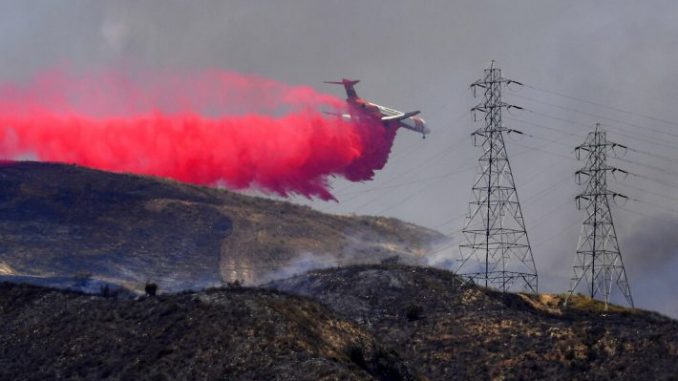 OAN Newsroom
UPDATED 1:20 PM PT — Friday, June 12, 2020
The National Weather Service has alerted multiple states to conditions that lend themselves to increased fire risk.
As of Friday, Arizona, California, Nevada and Utah were under red flag warnings. High winds, low humidity and low vegetation moisture are expected within the next 24 hours.
Here's the #weather snapshot for Friday, June 12. A stalled front will produce heavy rain in the Southeast. Strong thunderstorms are possible in the Interior Northwest. Critical fire weather conditions in Arizona, Nevada and Utah. Finally, a cooling trend in the northern U.S. pic.twitter.com/7gbvXepsiC

— National Weather Service (@NWS) June 11, 2020
A fire weather watch has also been issued for Colorado, New Mexico, Texas and Utah, which are expected to see the same conditions within the next 72 hours.
These alerts came after the Big Horn Fire consumed over 7,000 acres of Arizona's Catalina Mountains. As of Friday, it was only 10% contained.
Residents in the area were urged to evacuate as local fire teams moved in to extinguish the flames.
Those fires are raging on both Big Horn and Table Mountain @whatsuptucson pic.twitter.com/v8ItQnH1mO

— Vinay Menon ???????? (@kvvinaymenon) June 7, 2020
"We don't want to see folks out of their homes any more than they want to be out of their homes," stated Tuscon Fire official Travis Mayberry. "One of our big things is to try to get them back into their homes as quickly as possible."
The other three states have experienced fires as well within the last few days.
The warnings and watches are expected to remain in effect through the weekend. According to experts, the dry conditions and high winds will likely continue for the next few days.