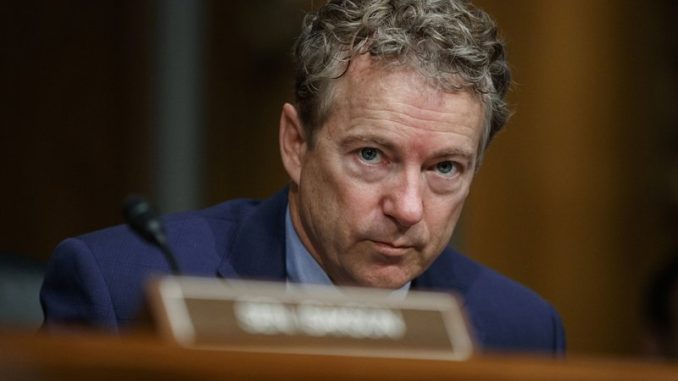 OAN Newsroom
UPDATED 2:00 PM PT – Tuesday, May 10, 2022
Sen. Rand Paul (R-Ky.) reaffirmed his criticism of the Biden administration's disinformation board in a tweet Monday. Paul reiterated the government is responsible for spreading misinformation for political purposes.
I don't trust government to figure out what the truth is. Government is largely disseminating disinformation. https://t.co/GWZqBii8O1

— Rand Paul (@RandPaul) May 9, 2022
This comes after the senator grilled Director of Homeland Security Secretary Alejandro Mayorkas over Democrats ongoing claims of Russian disinformation. Paul said the government can not be trusted to determine what disinformation is and what it isn't.
"Are you familiar with George W. Bush and the weapons of mass destruction?" he asked. "Are you familiar with the Iran Contra? Do you think the American people are so stupid, they need you to tell them what the truth is?"
Sen. Paul stressed the government has lied to the American people so many times in the past that its claims about disinformation have no credibility whatsoever.
MORE NEWS: Biden Revives WWII-Era Lend-Lease Act To Arm Ukraine