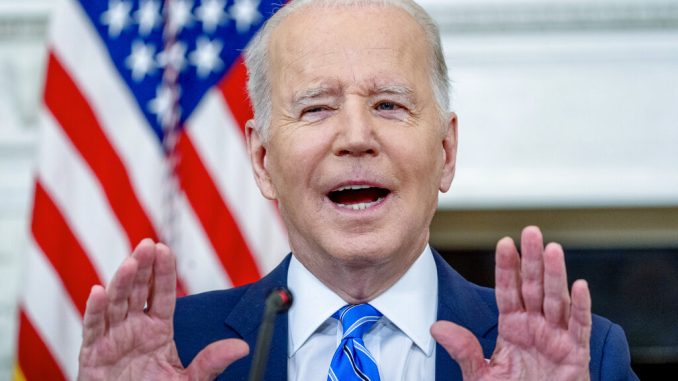 OAN Newsroom
UPDATED 6:45 AM PT –Wednesday, February 2, 2022
Joe Biden formally approved the deployment of additional troops to Eastern Europe. Pentagon officials held a press conference Wednesday to announce the newest show of force as the White House looks to deescalate tensions between Russia and Ukraine.
The deployments are expected to include around 2,000 troops to Poland and a few more thousand heading to Southeastern NATO countries like Romania. Pentagon Press Secretary John Kirby confirmed some troops will also make their way Germany, while roughly 8,500 will remain on heightened alert. The troop movement is expected to take place in the coming days.
Kirby said troops will operate on a bilateral basis with their host countries since NATIO has not yet activated a multinational response force.
NEW:
Pentagon Press Secretary John Kirby confirms the U.S. will soon move approximately 2,000 troops from Fort Bragg in North Carolina to Poland and Germany this week. Roughly 1,000 Germany-based soldiers will also head to Romania

— Stephanie Myers (@_StephanieMyers) February 2, 2022
This comes as Sen. Bill Hagerty (R-Tenn.) said Russia has heard enough talking from the Biden administration. In a recent interview, the Republican said it's time for Biden to demonstrate America's resolve. Hagerty said there are a variety of ways for Biden to do this and called on him to impose sanctions.
Russia has seen enough rhetoric from this Administration. We need to demonstrate our resolve. pic.twitter.com/9dPUswpYuC

— Senator Bill Hagerty (@SenatorHagerty) January 31, 2022
Russia has reportedly deployed over 100,000 troops at Ukraine's border, prompting defense analysts to warn Russia is willing to risk war to achieve its political objectives over the sovereign country.