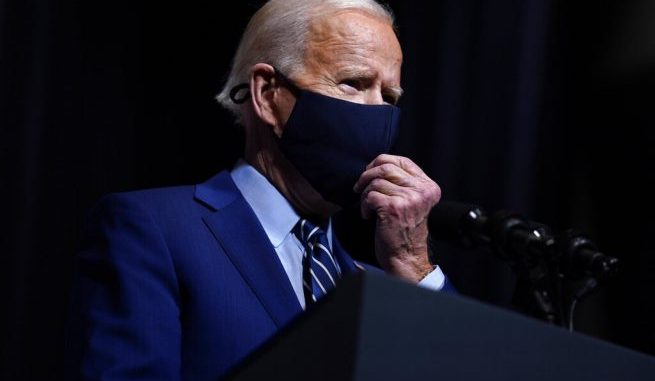 OAN Newsroom
UPDATED 9:33 AM PT – Friday, February 12, 2021
The media has taken a closer look into family members of Joe Biden as their business dealings present new ethical challenges to his administration.
The Biden family became a topic of debate during the 2020 election and reports are now suggesting Biden's son-in-law Howard Krein could be the next to cash in on the presidency.
On Tuesday, the White House dismissed concerns that Krein's work with the coronavirus response could be considered a conflict of interest. Krein, who is married to Biden's daughter Ashley, was an early investor in StartUp Health and is now its chief medical officer.
Back in December of 2020, the company began investing in companies who had the explicit intent to build government relationships and promote their COVID-19 technology. This occurred as Krein began formally advising Biden on the pandemic.
Reporters have raised concerns that Krein could use his position to promote companies to the White House or influence policy. White House Press Secretary Jennifer Psaki didn't address the rumors head on. Instead, she reiterated Biden's previous vow on ethics.
"Well Dr. Krein is his son-in-law and I think he was here because the president was inaugurated recently, which is understandable," Psaki stated. "The president has made it clear that there will be an absolute wall between him and any businesses dealing with his family members."
Meanwhile, Biden's brother Frank was featured in an advertisement in January for a law firm in which he promoted his relationship with his brother. The ad shows Frank advocating for a law firm as a non-attorney.
It focused on a class-action lawsuit against sugar cane growers in Florida with Biden stating his brother was a "model" for how these cases should be handled. It's unknown if he was attempting a pay-to-play scheme, but Frank claimed he never used his brother's position to uplift his own.
The most controversial allegations regarding the Biden family have largely focused on Hunter Biden and his international business relations. Reports indicated Hunter was the sole owner of a limited liability corporation that reportedly holds a 10 percent stake in the BHR Partners firm.
Nonetheless, Psaki said Hunter is working to "unwind" his connections with the Chinese equity company.
Recently, Hunter received a $2 million advance for his memoir published by Simon and Schuster. This same company refused to publish GOP Sen. Josh Hawley's (R-Mo.) book following demonstrations on January 6.
None of the Biden family has come forward to release a statement or challenge the allegations. White House officials maintain their position that none of Biden's family has gotten any special treatment and will not have roles in the White House.