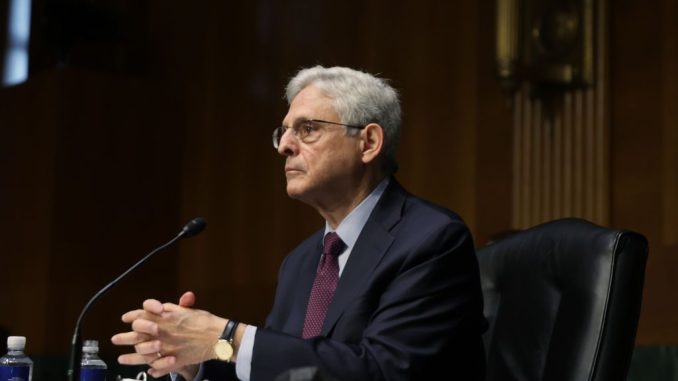 OAN Newsroom
UPDATED 10:36 AM PT – Thursday, October 28, 2021
GOP senators went after Attorney General Merrick Garland on Wednesday for labeling parents as domestic terrorists. Republicans Tom Cotton (Ark.) and Ted Cruz (Texas) held Garland's feet to the fire over his school board directive and overall job performance.
During a Senate oversight hearing, Sen. Cotton questioned the attorney general about his Department of Justice memo where he labeled concerned parents as "domestic terrorists." The Arkansas senator argued parents have every right to protest critical race theory and transgender polices because it effects their children.
"That refers to Scott Smith, whose 15-year-old daughter was raped and condemned internationally," he said.
FULL EXCHANGE: Sen. Tom Cotton unleashes on Attorney General Merrick Garland regarding school board memo:

"Thank God you are not on the Supreme Court! You should resign in disgrace, Judge."pic.twitter.com/lXE62Y20qT

— Breaking911 (@Breaking911) October 27, 2021
Cotton stressed Garland must apologize to Scott Smith, who was slandered as a "domestic terrorist" due to Garland's policy memorandum. Garland insisted the memo wasn't political, even though the White House played a role in its release.
Texas Sen. Cruz also grilled the attorney general on school board issues, in particular the teaching of critical race theory. Cruz asked Garland to explain his involvement with a company that sells CRT materials to schools and whether he sought an ethics review on the matter.
Cruz said the memo by the DOJ would be financially beneficial to Garland and his family due to his son-in-law's involvement on the issue. Garland seemed visibly uncomfortable with the questioning.
When pressed by Republicans, Garland couldn't outline any instances of violence from parents to warrant classifying them as domestic terrorists.