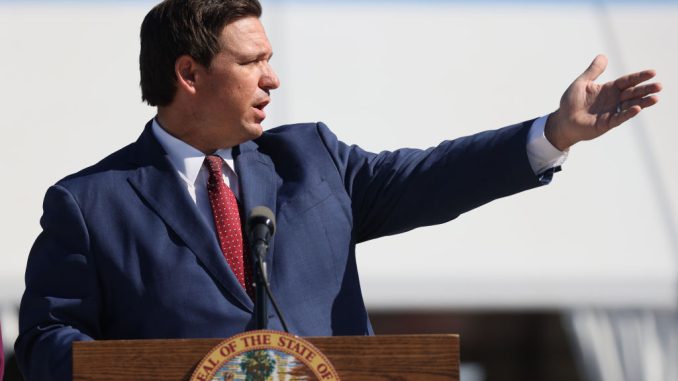 OAN Newsroom
UPDATED 11:46 AM PT – Thursday, October 28, 2021
They showed defiance when they stood for an individual's right to choose and now, the West Coast's most popular burger outlet is making an example for the rest of the country. Since In-N-Out announced their stance on vaccine mandates, California has continued to see backlash due to its COVID-19 restrictions.
When asked on Wednesday about closing indoor dining at another California location, Gov. Gavin Newsom (D-Calif.) seemingly dodged the reporter's question.
"I'm not going to get caught up in the situational issues. In-N-Out Burger is one of our great home-based businesses that has great respect, admiration and I know that the folks at the headquarters at In-N-Out Burger and visited them, and we really appreciate it," commented Newsom.
Newsom has been a huge advocate for vaccine mandates as California was the first state in the nation to enforce them, but the governor appeared to remain neutral in order to avoid any conflict. The Democrat's COVID-19 priorities were seemingly benched for the day as his priorities shifted to companies threatening to take their business elsewhere.
As the supply chain crisis has continued to worsen, dozens of ships in the nation's busiest port complex still remain off the coast of Los Angeles waiting to be unloaded. As of recently, companies are additionally seeing fines for staying past their allotted time in its terminals.
However, when Florida Gov. Ron DeSantis (R) heard about the crisis on the West Coast, he immediately encouraged businesses to head their way so they can offer what California isn't.
Florida's businesses are thriving because our economy is free, growing, and open. pic.twitter.com/K9Nkf8ziFM

— Ron DeSantis (@GovRonDeSantis) October 27, 2021
"Our ports operate 24/7. I mean, that should be happening anyways. Anyways, we in Florida have the ability to help alleviate these log jams and help to ameliorate the problems with the supply chain," said DeSantis.
Ships from all over are now rerouting to Jacksonville in efforts to stock the shelves for Christmas. Florida's Chief Financial Officer Jimmy Patronis also offered a new home to the California burger chain in a letter to In-N-Out's president.
In addition, Florida's most recent strive to bring resolution to those who may feel stuck involves the governor offering $5,000 to any out-of-state law enforcement officers joining police departments in Florida for the first time.