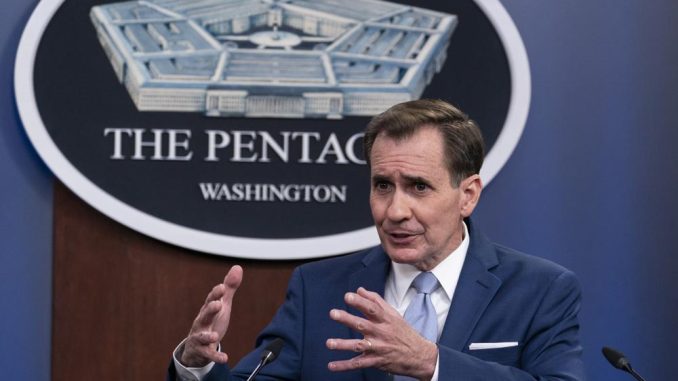 OAN Newsroom
UPDATED 12:03 PM PT – Tuesday, October 26, 2021
Iran is reportedly behind multiple drone strikes against a military outpost in Syria, where U.S. troops are stationed.
According to reports, citing anonymous U.S. officials, the drones used in the strike on a U.S. base at Al-Tanf were Iranian and the Islamic Republic encouraged the attack. Iranian state media has claimed the strikes were done by Syrian allies, most likely meaning Iranian-backed Syrian rebel groups.
U.S. military tipped off to attack on base housing American troops in Syria last week and moved them prior to the drone strike: U.S. officials. Bomb fragments later found where U.S. troops sleep. U.S. officials blame Iran for launching 5 drones. No U.S. troops killed or injured.

— Lucas Tomlinson (@LucasFoxNews) October 25, 2021
This comes as the State Department maintained aloofness publicly with Spokesman John Kirby not confirming nor denying the strikes came from Iran.
"I'm not in a position to get into attribution at this point," said Kirby. "We have seen these kinds of attacks in the past from Shia militia groups, which we know are backed and supported by Iran. But, I'm not going to talk to specifics on this particular attack."
The attacks in Syria last week involved at least five drones teamed with explosives ready to go off upon reaching their targets. Luckily, no Americans were hurt or killed in the operations.