With flowers in bloom and spring in the air, it is time to brighten many aspects of our lives, especially our homes. So fold up the heavy blankets, change those flannel sheets, and lighten your proverbial load with brighter spring decor. Seek the beauty of nature and integrate it into your home. It's time to cleanse and brighten your life. As the poem says, April showers bring May flowers.
The symbolism of spring surrounds our homes; nature is directing us to use the theme of renewal. How do we renew our home, and in turn, lift our spirits? One method is the addition of floral elements throughout the house. As Easter lilies begin to bloom, we should embrace brighter objects and lighter tones within the home.
In 2005, Rutgers University completed three studies on the emotional impact of flowers and how they change a person's mental state over a day. In the first study, all 147 female participants smiled upon receiving flowers and reported having positive moods for up to three days. The second study showed that men and women have more positive social behaviors after receiving flowers. The third study showed that people over the age of 55 had improved memory after receiving flowers. Floral additions to our homes can only benefit our daily lives.
There are many ways to integrate spring into our homes. Simple rotations of objects within the home can have a dramatic effect on creating a renewed space. Back in the day, our grandparents would drag nearly everything out of their houses for scrubbing, notifying the family that it's springtime. Freshening the paint, folding away thick linens, and wiping every item down were an indication that another season was upon us.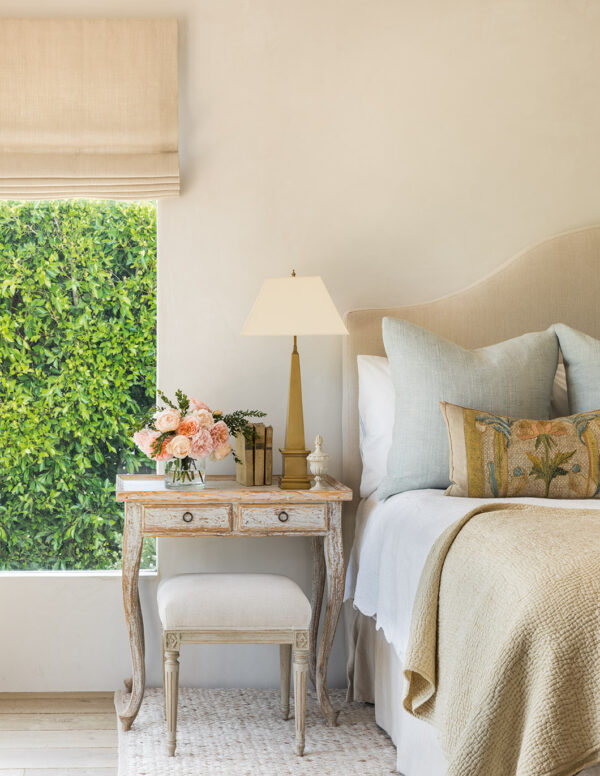 As the Rutgers University study indicates, a simple floral decorative element will brighten your mood. One method is to replace pictures around the house with images of flowers. The image can be of an actual flower, stylized versions, or colorful abstractions. Look for something beautiful with vibrant colors. It also doesn't hurt to rotate a few framed pictures based on the season, as it gives the impression of always having something new in the home. They can be placed over the entrance table where you leave your keys, or within sightline in the foyer. As you enter or exit the house, you will be greeted with a colorful display. Another location is the entrance to your bathroom. Upon waking up to get ready, an image of a vibrant landscape provides cheer for the beginning of the day.
Another idea is the use of real flowers. Placing a small bouquet on the kitchen counter, or at the breakfast nook, a hint of spring will greet you each morning—hopefully lifting some of the tension as you prepare for the day.
Using the colors of your walls, furniture, and fixtures will help guide your floral selections. In white or light gray rooms, select pink or violet flowers. Darker or natural-toned rooms call for yellow and white flowers, all displaying the freshness of spring. Also, use clear or white vases with sizes that complement the counter or the table's shape and scale.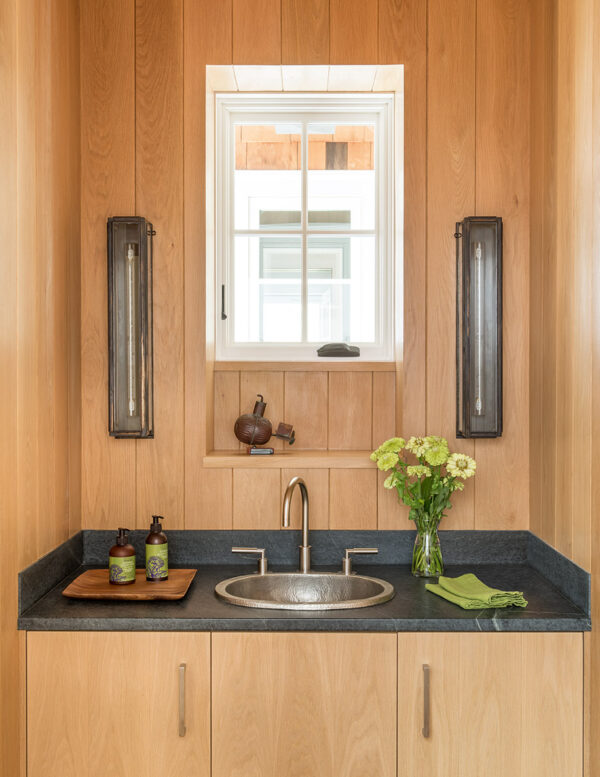 If you have a long counter or coffee table, use multiple different height vases. If you have an entrance table with a picture or mirror hanging behind it, use a short round vase to minimize the flower's visual obstruction. In the dining room, also use short vases with short bundles, so that your family doesn't have to look around the arrangement while speaking to each other.
Another simple accent tip is to add new floral pillows or small throws on the sofa. Since you've removed the heavy blanket, replace it with light-colored pieces that complement your sofa or chairs. If your furniture has darker fabrics or leather, use lighter tones or patterns. If your furniture is light-colored, select blue or yellow accent pieces.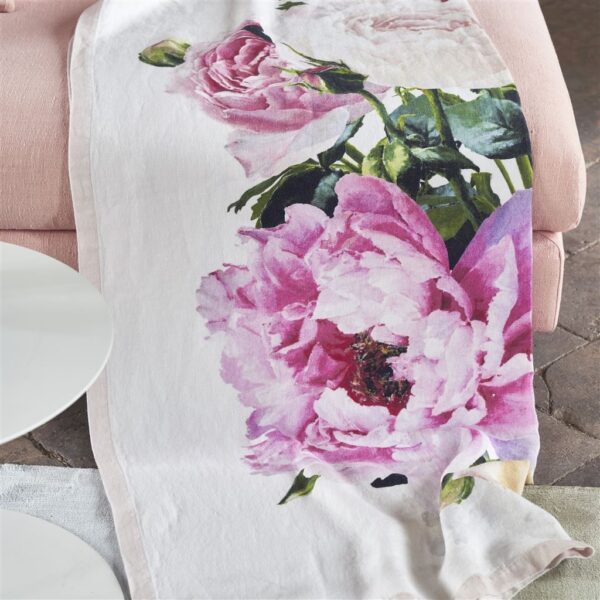 Another option is adding floral fabrics to the spring rotation. Floral prints will provide a much lighter feel than a solid. A flower's radial symmetry also gives an implied movement, and in turn, visual energy.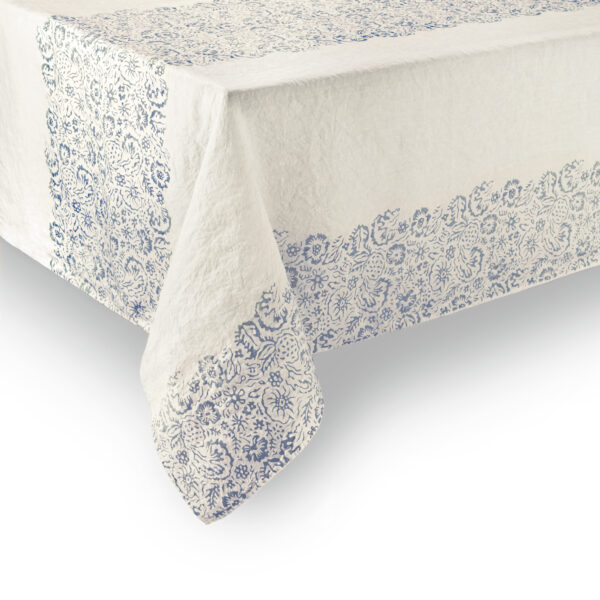 Spring also marks the return of birds, arriving full of energy with their quick motions and joyful sounds. Use these inspiration notes by incorporating the colors of bluebirds, goldfinches, or cardinals into various parts of your house.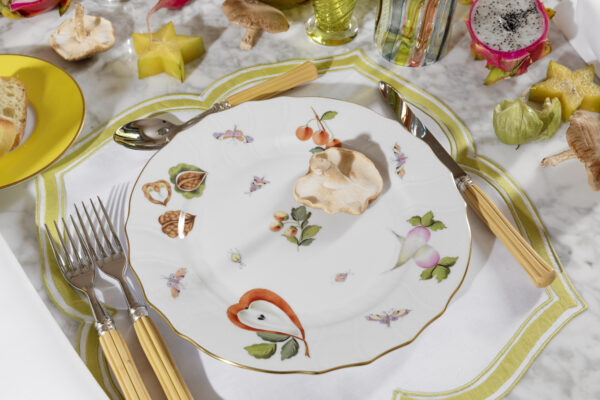 If you have outdoor planters or a small garden, planting flowers will provide the same effect as you exit the home. Take note of these delicate little gifts that nature has provided.
Incorporating simple pastels, floral prints, and flowers will freshen up your home. Look for accent pieces that can be rotated each season, moved around the house, and easily stored. They bring nature into the home while still inspiring you to step out and enjoy the outdoors. Think classy and colorful, with calming comfort for your spring decor.
Travis Kelly Wilson is an interior design professor at Western Kentucky University. He is the author of a book series for young children, "The Aspiring Architect." He and his wife reside in the beautiful town of Falls of Rough, Kentucky, and enjoy traveling the world exploring architecture.