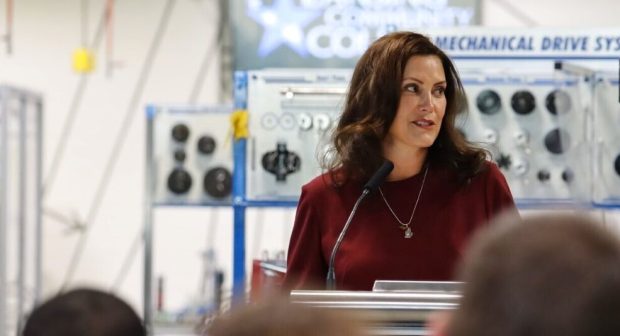 OAN Newsroom
UPDATED 4:05 PM PT – Tuesday, October 26, 2021
Residents and concerned citizens are raising a media storm over Gov. Gretchen Whitmer's (D-Mich.) lack of leadership in handling the water crisis in Michigan.
A new advertisement by the Republican Governors Association on Tuesday, showed how the water in Benton Harbor is worse than Flint, a city once considered the hotbed of led-contaminated water. The video revealed Whitmer knew about the growing crisis and did nothing about it for three years.
Whitmer's lack of effectiveness in Benton Harbor has manifested itself in a September poll. It shows the GOP candidate, former Detroit Police Chief James Craig, up six percent among likely voters compared to the Democrat leader.