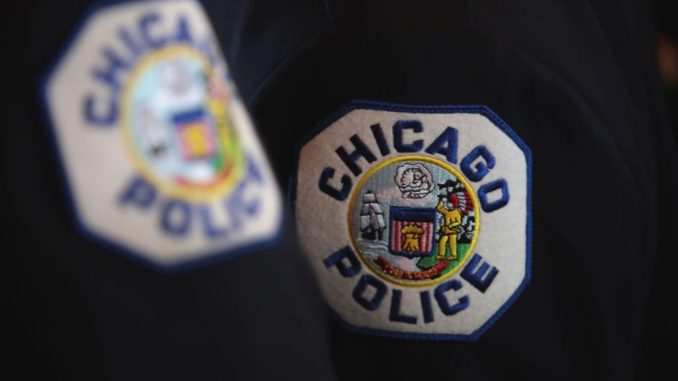 OAN Newsroom
UPDATED 10:03 AM PT – Sunday, October 17, 2021
Chicago Alderman Brian Hopkins said the city's police force is facing a severe officer shortage due to lack of recruitment.
During an interview on Saturday, the alderman explained how the city's law enforcement is struggling to fill positions in an "anti-police environment nationwide." He stated the force is down about 10 percent from their fully staffed levels and expect that number to increase to 30 percent.
While many assume the shortage is due to officers opposing vaccine mandates, Hopkins said that's not exactly the case and that there's more to it.
"That has nothing to do with vaccination and everything to do with the difficulty in recruiting and training police officers in what really is an anti-police environment nationwide," the alderman said.
Although Hopkins has denied the shortage is because of vaccine requirements, earlier this week the city's mayor, Lori Lightfoot, took police union Fraternal Order of Police to court over its local chapter's refusal to comply with the mandate. This has sparked ongoing tension between Chicago law enforcement and Lightfoot. In addition, police officers have reportedly been threatening to stay home in a so-called labor action.
During National Police Week, we remember the courageous officers who lost their lives in service to others.

In 2020, the #ChicagoPolice Department lost four of our own. Last month, their stars were retired and placed into the Superintendent's Honored Star Case at CPD HQ. pic.twitter.com/qnoQQBbydA

— Chicago Police (@Chicago_Police) October 15, 2021
Hopkins said the publicity of this bitter dispute between city leaders and the head of Chicago law enforcement is upsetting everyone.
"We can't have that at a time when we need police officers to stand up and uphold their oath to protect and serve society now more than ever," said Hopkins.
This raises concern for the city after the Federal Bureau of Investigation (FBI) reported Chicago's homicide rate jumped more than 50 percent from 2019 to 2020. Although overall crime is down this year compared to 2020, reports show there has been an increase in sexual assaults and theft.
The men and women of the @Chicago_Police Department will not abandon the people of Chicago like @LoriLightfoot. We worked through your riots, days off cancelled, a pandemic and a mayor who truly does not support this city or Law Enforcement.

It's shameful to say otherwise. https://t.co/3qUT07RpCR

— Fraternal Order of Police – Chicago Lodge #7 (@FOP7Chicago) October 15, 2021
In the midst of a post-pandemic recovery, the lack of law enforcement and an increase in crime rates will stall economic recovery according to the Hopkins.
"We have a crime epidemic in Chicago. We're seeing an increase in armed robberies, carjackings, daytime shootouts in residential neighborhoods and crowded downtown streets, increase crime," Hopkins stressed.
The Chicago alderman voiced his confusion about the police reform being so stern on refusing the vaccine after revealing the president of the police union is in fact vaccinated. But in the meantime, Hopkins believes COVID vaccines and boosters are bound to be "a mandatory part of life."