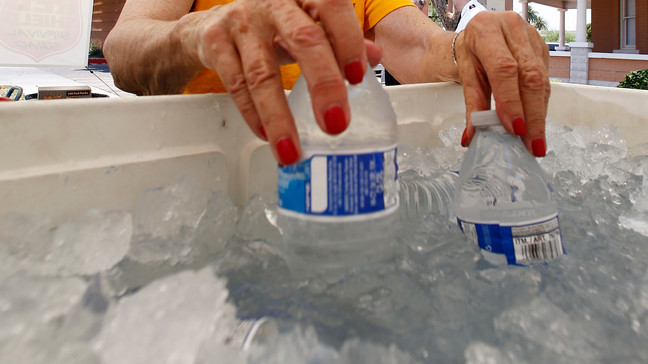 OAN Newsroom
UPDATED 10:59 AM PT – Thursday, October 14, 2021
A Michigan town is advising residents to not drink or brush their teeth with water due to health and safety concerns. On Wednesday, city officials said the water is at unsafe lead levels.
They confirmed more than 80 percent of residents living in Benton Harbor, almost 50-miles Southwest of Kalamazoo, have been affected. The city has provided residents with free bottles of water, averaging 30,000 cases each week.
Local officials have plans to add more distribution sites to the area. Additionally, for those who cannot drive to pick up their water, arrangements are being made to transport cases to residents.
"The state agency wasn't really responding to the fact that people were drinking lead-contaminated water," said Cyndi Roper, Senior Policy Advocate for the Natural Resources Defense Council. "They were really focused on tweaking the chemicals at the treatment plant to see if they could keep the levels of lead down that was being released into the water and they weren't."
Cyndi Roper: Divine Intervention Should Not Be Required for Safe Water https://t.co/udlO2OUUON

— ScienceSeeker Feed (@SciSeekFeed) September 25, 2021
Democrat Gov. Gretchen Whitmer said she will allocate $20 million to remove the lead pipes over the course of the next five years, but asserted the wait is too long. The Army Corp of Engineers are being called on to replace all of the city's lead pipes within a year.