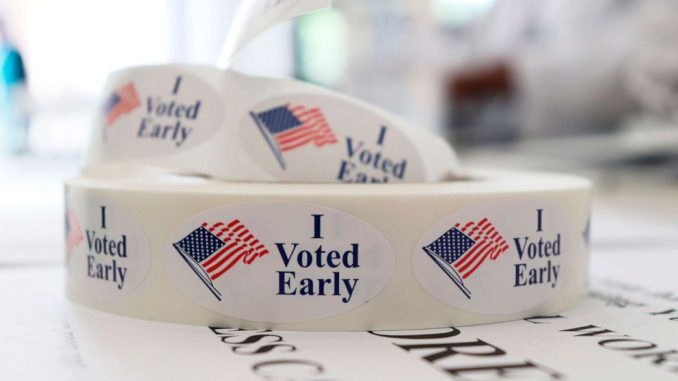 OAN Newsroom
UPDATED 10:24 AM PT – Thursday, October 14, 2021
The Republican Party has flipped a seat in the Iowa House of Representatives that was held by Democrats for the past 46 years. In a special election Tuesday, GOP candidate Jon Dunwell defeated Democrat Steve Mullan in Iowa's 29th District by getting almost 60 percent of the vote.
Jon flipped a seat held by Ds 4 decades. Iowans are resoundingly rejecting liberal policies coming from DC and influencing Dems in Iowa. IA GOP listens to their concerns and delivers on campaign promises. That's why Iowans continue 2 grow our majority in the IA House #IAPolitics https://t.co/3SSS5rAynD

— Speaker Pat Grassley (@PatGrassley) October 13, 2021
This is the second legislative victory for the Republican Party this year after Republican Mike Bousselot won a House seat in September. The GOP will now widen its majority in the Iowa House to 60-40 after Dunwell's victory.
"John is a defender of free speech and what I like most about John Dunwell is that he supports our Constitution. John's a fiscal conservative. He's willing to fight to hold the government in check. John is a great leader with innovative ideas."

— Thad Nearmyer, chairman Jasper County GOP
Party officials have praised this development. Iowa voters say Dunwell's victory reflects a broader trend of Americans walking away from the Democrat Party.