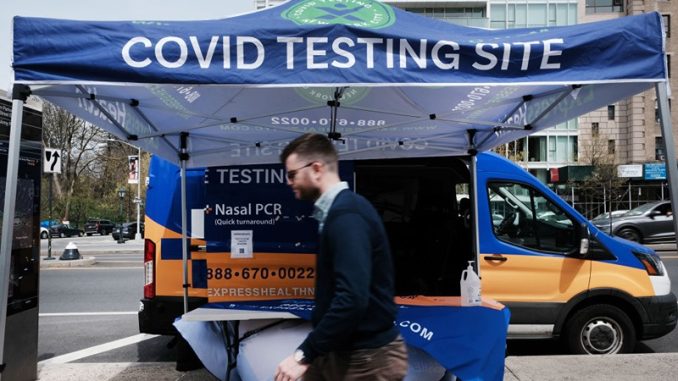 OAN Newsroom
UPDATED 4:43 PM PT – Friday, December 23, 2022
The United States has officially recorded more than 100 million COVID-19 cases.
The data came from Johns Hopkins Coronavirus Resource Center.
America is the first nation to have reported cases in the nine-figure range.
The Center for Disease Control and Prevention updated the data late on Thursday. It showed that the United States hit this milestone on December 21st.
John Brownstein, the Chief Innovation Officer at Boston Children's Hospital spoke about the report.
"At the same time, we recognize that reported cases are absolutely a massive undercount," he said. "At the beginning of the pandemic where testing was nonexistent to the shift to home testing where a significant proportion of cases has gone unreported."
There are many reasons for underreported cases. This includes people testing at home and then not submitting their results to public health records, not knowing where to get tested, those who choose not to test, or asymptomatic infections.
Coronavirus is the 3rd leading cause of death in the United States.
The CDC estimates that only one in four infections are reported. This means, there were most likely about 146 million infections that occurred between February 2020 and September 2021.
There was a surge of cases around this past Thanksgiving. Another surge is expected to occur around the holidays as families gather.
The Biden administration has urged American citizens to update their vaccination status. However, there are no vaccine or mask mandates currently in place.