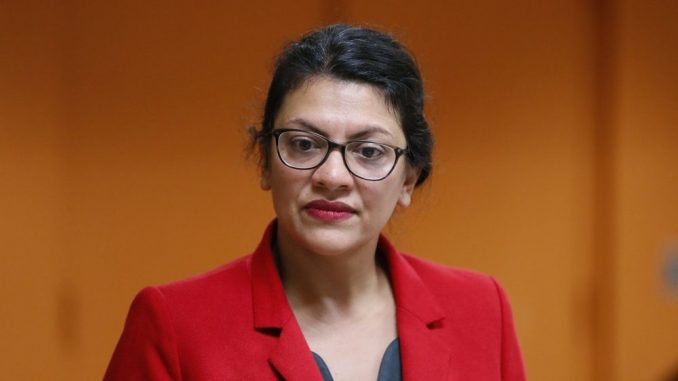 OAN Newsroom
UPDATED 11:14 AM PT – Thursday, October 7, 2021
Democrat congresswoman Rashida Tlaib (D-Mich.)  is caught on camera at an event in Michigan giving excuses for why she was wearing a mask in public.
On Wednesday, the Washington Free Beacon tweeted a video of an exchange between an attendee and Tlaib in which she appears to say she's only masked because the cameras are on.
During the exchange, the maskless attendee appeared to believe Tlaib was criticizing him for not wearing a mask, but she explained to him she was masked up because she was being followed.
Caught on Video: @RashidaTlaib Admits She Only Wears Mask for Cameras

"I'm just wearing it because I've got a Republican tracker here"

Via @CAndersonMOhttps://t.co/AXLSdZB7SE pic.twitter.com/OlktNkZjzM

— Washington Free Beacon (@FreeBeacon) October 6, 2021
This comes as Tlaib was slammed in August for going without a mask at an indoor event, yet targeted Sen. Rand Paul (R-Ky.) who urged people to resist the CDC's mask guidelines.