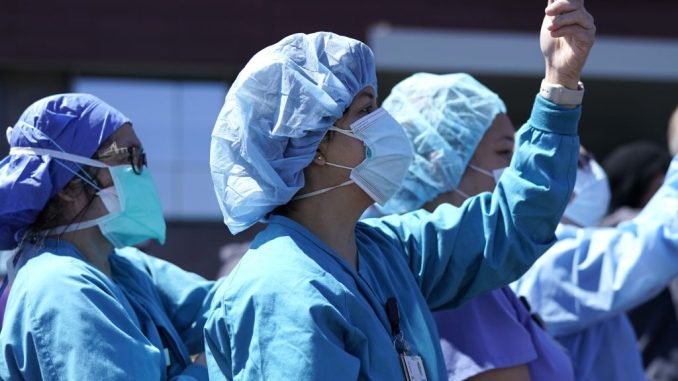 OAN Newsroom
UPDATED 1:32 PM PT – Sunday, October 3, 2021
Louisiana's largest health system, Ochsner Health, will start charging employees $200 each month if their spouse is unvaccinated. The Louisiana health care system said it's prepared to launch the "spousal COVID vaccine fee" in 2022.
The fee would affect employees whose spouses are on the hospital's plans, reportedly charging an additional $200 each month or $100 each pay period. The announcement has received backlash and comes as healthcare workers across the country are choosing to abstain from the jab, causing widespread medical staffing shortages.
"We were celebrated last year," said a nurse in Indiana, referring to their work during the COVID-19 pandemic. "But a few nurses did end up leaving due to [the hospital] not accepting their medical issues or having a reaction or adverse effect to the first dose of the COVID vaccine."
BREAKING: #OchsnerHealth in LA is now mandating vaccines for spouses of employees.

If your spouse is on your insurance and does not get the jab, they will be imposing a $100 per-pay-period fee.

What started as a $100 incentive to get the jab has now turned into a recurring tax. pic.twitter.com/RBPGKmQj1I

— Jason Bailey (@iamjasonbailey) September 30, 2021