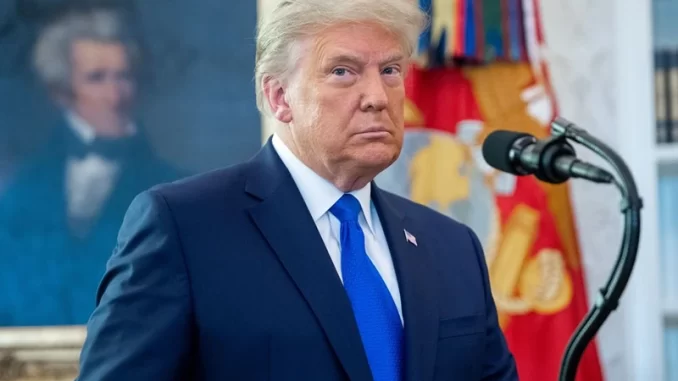 OAN Correspondent Roy Francis
UPDATED 11:48 AM PT – Tuesday, December 20, 2022
A Democratic-led U.S. House of Representatives committee is voting on whether to release former President Donald Trump's tax returns on Tuesday.
After a years-long court fight, two weeks before the Republicans takeover the House of Representatives, the Ways and Means Committee is due to vote on the issue behind closed doors to determine whether or not the details will be released.
This comes a day after the House investigation of the January 6th surge on the Capitol urged the Justice Department to charge Trump with obstruction and insurrection for his supposed role in sparking the riot.
Although presidential hopefuls are not required by any law to release their tax returns, in recent history, candidates from both parties have voluntarily done so. The former president, unlike his predecessors, refused to make his tax returns public when asked in 2019, instead wishing to keep the details of his fortune and his business activities confidential.
Although Trump's tax returns are still under confidentiality restrictions, the committee has the option to make some details public.
Democrats claimed that they need the records to determine whether the Internal Revenue Service is properly auditing the presidential tax returns.
Releasing the financial details will most likely lead to more unwelcome scrutiny for the former president as he prepares for another presidential run in 2024.
Many are pushing against this action saying that if his details were to be released, then taxpayer privacy would be changed and lessened going forward.