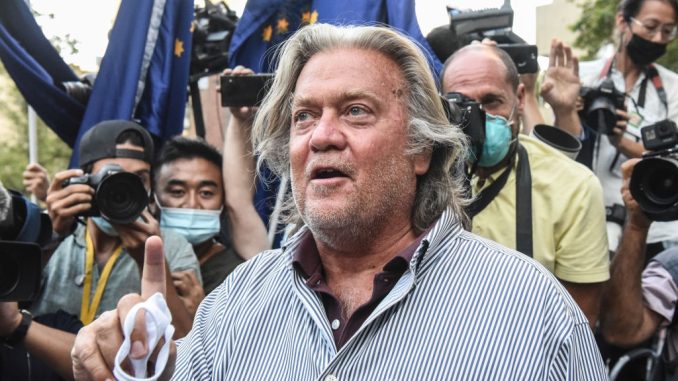 OAN Newsroom
UPDATED 12:24 PM PT – Sunday, October 3, 2021
Former Chief White House Strategist Steve Bannon has predicted major electoral victories for President Trump's "America First" agenda. Speaking at the Association of Republican Presidential Appointees in Washington, Bannon said the GOP would have a sweeping victory in the 2022 midterms and in the 2024 presidential election.
He added the Biden administration represents an Obama-style administrative state that needs to be taken apart. Bannon said the biggest problem of President Trump's first term was the inability to fill more than 4,000 positions in federal agencies, which delayed the implementation of his policies. He also stressed the Democrat agenda is irrelevant.
"The Biden administration is dead," said Bannon.
Bannon pointed out Republicans have to prepare "shock troops" to undertake and implement sweeping reforms in Washington as soon as they win the next election.