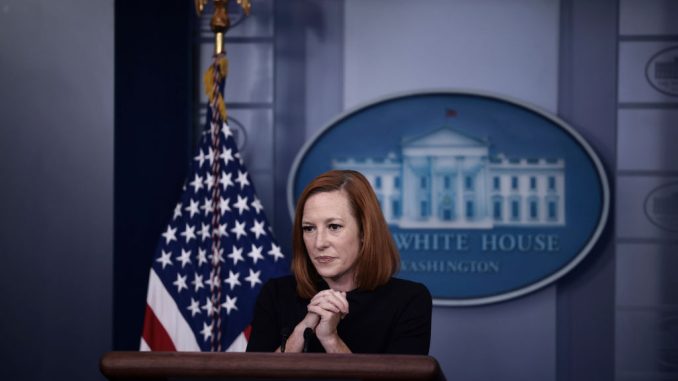 OAN Newsroom
UPDATED 6:28 PM PT – Thursday, September 30, 2021
A group representing the National School Board Association has asked the White House for federal assistance for threats against U.S. public schools. On Thursday, White House Press Secretary Jen Psaki said the Biden administration was exploring what more could be done about the issue.
The association sent a letter to Joe Biden on Wednesday, saying U.S. public schools were "under an immediate threat," especially in connection to threats regarding COVID-19 safety protocols and critical race theory. Psaki said the administration takes the security of public servants and elected officials across the country very seriously.
"Obviously these threats to school board members are horrible. They're doing their jobs," said Psaki.
After National School Boards Association asked for federal help protecting school officials, Psaki tells @weijia the administration is "continuing to explore" what can be done and encourages people "to report any threats they face to local and state law enforcement" pic.twitter.com/fNLJyuVO0p

— CBS News (@CBSNews) September 30, 2021
The group's president, Viola Garcia and Chip Slaven, its interim executive director and CEO, noted the threats and actual acts of violence against their school districts "are impacting the delivery of educational services to students and families."
The letter added the classification of these "heinous actions could be equivalent to a form of domestic terrorism and hate crimes."