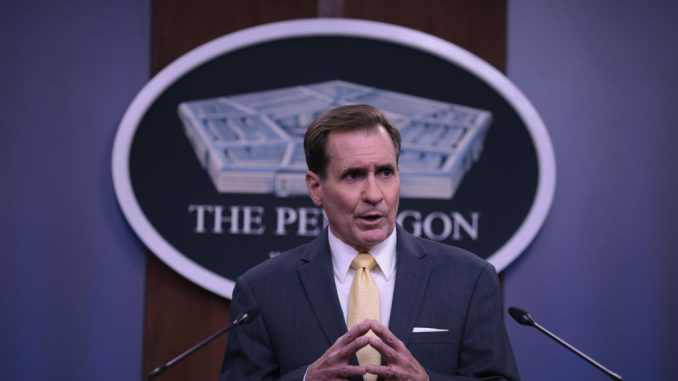 OAN Newsroom
UPDATED 5:54 PM PT – Thursday, September 30, 2021
A new report revealed an increase in the number of suicides among U.S. service men and women. According to the Pentagon's annual report, 580 U.S. troops committed suicide last year. This showed a 15 percent rise from 2019.
Officials cited mental health challenges and insufficient efforts to prevent suicides as the reasons behind the increase. Meanwhile, the Pentagon commented on its latest report.
On Thursday, the department's spokesman John Kirby vowed to expand the support for service members and veterans in order to improve their mental health and quality of life. The Pentagon said it's working with Veterans Affairs to change the tragic trend.
"We must redouble our efforts to provide all of our people with the care and the resources they need to reduce stigmas and barriers to that care, and to ensure that our community uses simple safety measures and precautions to reduce the risk of future tragedies," said Kirby. "We'll continue to work swiftly and urgently in close collaboration with our partners at the Department of Veterans Affairs."
.@PentagonPresSec: Today, the Department of Defense released the Calendar Year 2020 Annual Suicide Report. We continue to take action to prevent suicides while supporting our military members and their families. As the Secretary has said, every death by suicide is a tragedy. pic.twitter.com/eWnJz4Balg

— Department of Defense 🇺🇸 (@DeptofDefense) September 30, 2021
Back in June, a study found some 30,000 U.S. veterans and troops have died by suicide since 2001.