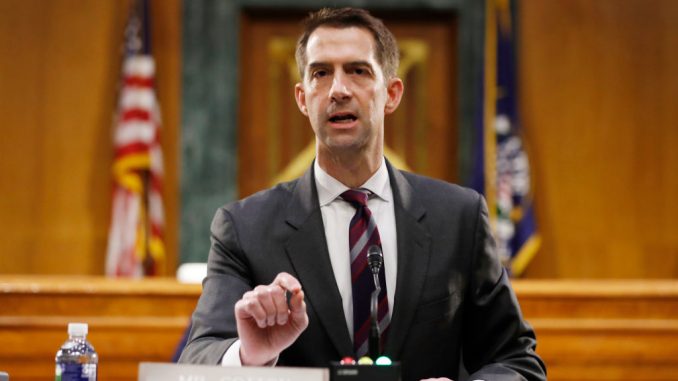 OAN Newsroom
UPDATED 8:30 PM PT – Thursday, September 30, 2021
Sen. Tom Cotton (R-Ark.) accused Joe Biden of having a penchant for George Soros' backed extremist attorneys. During an appearance on the Hugh Hewitt Show, Cotton slammed Biden's nominations for high-level positions in the attorney general's office.
The Republican specifically named Massachusetts District Attorney Rachel Rollins, who is perhaps one of the most contentious nominations by Biden and is up for the position of U.S. attorney for Massachusetts. Cotton is staunchly against her nomination, citing his many misgivings stem from her prosecutorial choices.
The Arkansas senator pointed towards a dramatic rise in crime during Rollins' tenure and her self-proclaimed goal to destroy the criminal justice system. Cotton also highlighted an infamous incident where Rollins allegedly accosted a private citizen on Christmas Eve.
Cotton said he, along with other Republicans, are working to expose the Democrat effort to advance Biden's dangerous nominations, such as Rollins. The Republican senator connected the U.S.'s recent rise in crime as being closely tied to so-called Soros' backed district attorneys across the U.S.
Cotton initially delayed Rollins' nomination process and ultimately the Senate Judiciary Committee vote was an 11-to-11 tie. A discharge petition is expected to be pursued by Democrats for a floor vote with Kamala Harris being called to break a 50-to-50 tie if senators vote, as expected, along party lines.
In the meantime, Cotton said the nomination process for Rollins has been "a rare moment on the Judiciary Committee."