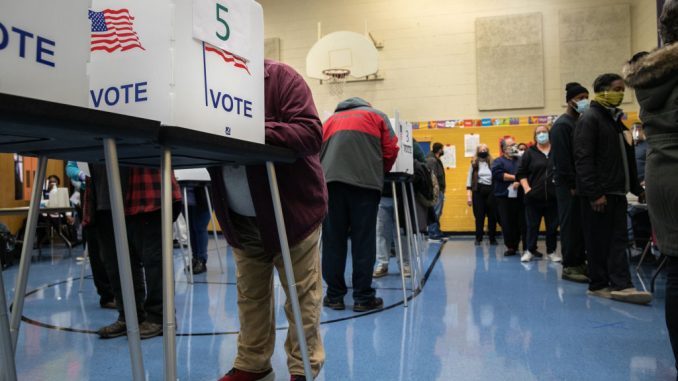 OAN Newsroom
UPDATED 5:13 PM PT – Wednesday, September 29, 2021
A candidate for Michigan state legislature, Jacky Eubanks, believes tens-of-thousands of ballots cast in her state last year may be inauthentic. In a recent interview, Eubanks said she conducted a review of a sample of absentee ballots in Chesterfield, Michigan asking actual voters if they cast those ballots.
"We're looking at an 18 percent to 20 percent irregularity and anomaly rate based on the canvassing we've been doing this summer," stated Eubanks.
This canvass found in certain instances, names and addresses on ballot envelopes were not valid, while other ballots were attributed to voters who said they didn't vote. Eubanks said this pattern of ghost votes is similar to what was found in Arizona.
"The third and most mysterious kind that we found is people who swear they voted in person at the polling precinct on election day," said Eubanks. "And even putting their ballot into the tabulator and recall shredding their absentee ballot if it was mailed to them. Yet, there's still an absentee ballot that's been counted in their name, according to official records."
Eubanks also criticized Michigan Republicans, saying they must ramp up efforts to conduct a full forensic audit of 2020 ballots in their state.