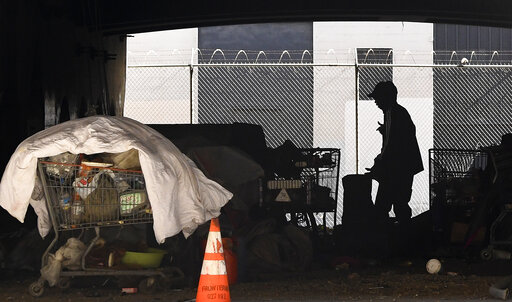 OAN Newsroom
UPDATED 9:45 AM PT – Monday, February 1, 2021
A new report has detailed alleged corruption and mismanagement of funds by housing officials in Los Angeles. A recent audit found city officials responsible for the homeless population saw their salaries rise up to $250,000 per year.
Critics said the former housing director, Rushmore Cervantes, and four other high ranking housing officials failed to address the crisis while enjoying hefty salaries.
Los Angeles recently launched a $1.2 billion program to build a total of 10,000 housing units. However, that project quickly went haywire with the average price of building just a single unit reaching above $500,000 with some costs stretching to nearly $750,000.
Those soaring prices caused the building project to slow down significantly and may even force the city to cut it by nearly 2,500 units. This comes as Los Angeles saw a rise in homelessness by nearly 15 percent from 2019, which is up to 41,000 people.
By nearly all metrics, experts said this crisis will only get worse. It could possibly launch the city's homeless population higher than it was during the 2008 recession.
Throughout his time in office, President Trump was a loud critic of how California authorities handled the homelessness crisis, specifically over their gross mismanagement of funds.
"You see what's happening in California, where they just announced a plan to give free health care to illegal immigrants when it could very well be used, all of that money, to provide housing and hospitalization," he stated. "And medical for the rising number of homeless people."
Experts said the coronavirus pandemic has only exacerbated the already burgeoning crisis in the Golden State, but President Trump was reluctant to send federal money straight to local authorities due to Democrat-run states' poor history managing their money correctly.
However, this apparently poses no worries for the Joe Biden White House whose most recent COVID-19 relief bill includes $350 billion in extra funding for state, local and tribal governments nationwide.