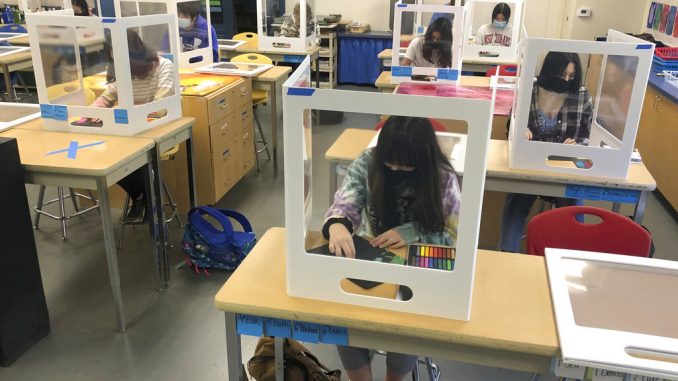 OAN Newsroom
UPDATED 10:00 AM PT – Thursday, September 23, 2021
Congress recently explored the impact of COVID-19 lockdown mandates on young Americans. On Wednesday, the House Energy and Commerce Committee discussed the disruption of in-person learning and heard testimony from health experts.
Dr. Tracy Hoeg warned school closures have actually damaged student's physical health. The physician went on to add, children continue to miss out on physical education classes.
"It's screen time, it's increasing amounts of abuse at home, it's poor diet," explained the doctor. "You know, kids when they're at home, their parents are usually working not inside of the house. And so, it's been concerning affect that kids are left to their own devices and not in P.E. or getting the same amounts of physical activity…not going to out to recess."
While taking to Twitter after the hearing, she said she cannot emphasize enough that "schools are over-all safer than the community for kids both in terms of COVID and over-all health and safety."
2. The message that schools are overall safer than the community for kids both in terms of COVID and overall health and safety needs to get out and can't be emphasized enough.

— Tracy Høeg, MD, PhD (@TracyBethHoeg) March 12, 2021
FULL HEARING — Putting Kids First: Addressing COVID-19's Impacts on Children