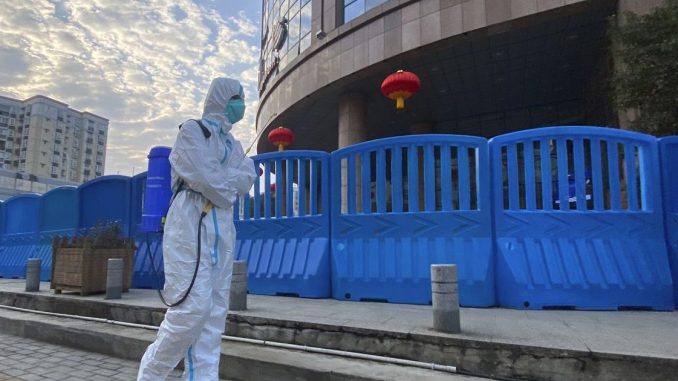 OAN Newsroom
UPDATED 8:59 AM PT – Thursday, September 23, 2021
A new documentary by Sky News, reviewed by the Daily Mail, revealed the Chinese Communist Party (CCP) may have released COVID-19 at the World Military Games in October of 2019. According to Chinese dissident Wei Jingsheng, the international tournament for military athletes in Wuhan could have been used by China to spread coronavirus to other countries.
The games took place two-months before Beijing told the world about its first cases of the infection. Wei pointed out that some of the 9,000 athletes at those games reported falling ill with a mysterious illness shortly after the tournament.
"I thought the Chinese government would take this opportunity to spread the virus during the Military Games as many foreigners would show up there."

— Wei Jingsheng – Chinese whistleblower
The Chinese dissident went on to say he knew the Chinese government was conducting experiments with a bioweapon. He pointed out that athletes from France, Germany and the U.S. became sick shortly after the games, but they never tested for the virus.
Miles Yu, a former chief China adviser to the U.S. State Department, reportedly backed Jingsheng's claims regarding "strange weapons" that China may have been experimenting with. The whistleblower said he was made of aware of what was happening by senior CCP insiders who feared worldly repercussions.