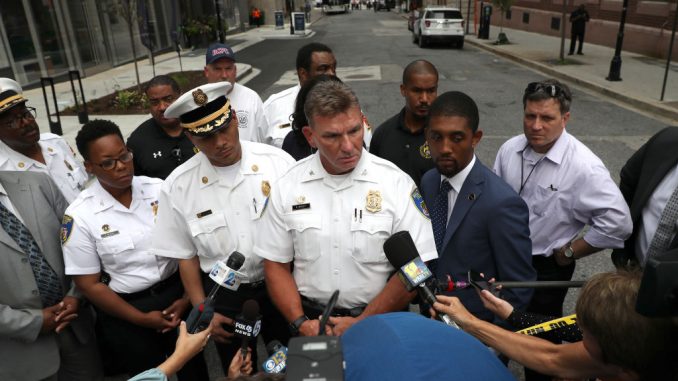 OAN Newsroom
UPDATED 2:04 PM PT – Thursday, September 23, 2021
In nearly 10 months, Baltimore, Maryland reached 250 homicides as crime and violence has continued to flood the city. Baltimore's Democrat Mayor Brandon Scott said on Wednesday, despite being close to last year's report of 335 total homicides in 2020, arrests in the city are up making it their number one priority.
However, this week alone, 11 people were killed totaling 25 so far for the month of September as the mayor stressed the city's need to improve public safety.
"I'm outraged that we find people dead in our city with ankle monitors. That's why again, you hear me talk about why we brought back the Criminal Justice Coordinating Council," said Scott.
Mayor Scott said sometimes having police around isn't enough and that their goal is keeping criminals off the streets, but sometimes it can be out of the city's hands. He also reiterated the importance of teaming up with authorities throughout Maryland to ensure responsibility is taken in the right places.
…in treating root causes to violent crime. I want to thank @MayorBMScott for his leadership & all of our partners in working collectively to cure the disease of violent crime, versus historically just treating the symptoms. Together we will make our city safer,"- Comm. Harrison

— Baltimore Police (@BaltimorePolice) September 20, 2021
Although, hope for a brighter Baltimore remains as state officials have continued to stay optimistic.
"This time can be different. This time must be different. This time will be different," said State Attorney Marilyn Mosby.