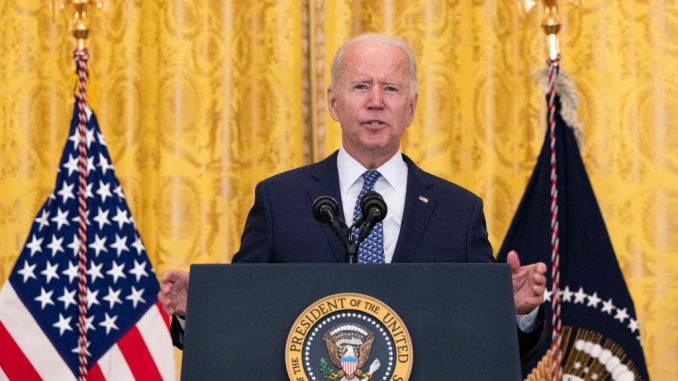 OAN Newsroom
UPDATED 8:30 PM PT – Wednesday, September 8, 2021
White House officials appointed by the 45th president are resisting Joe Biden's push to force them out of office. Reports on Wednesday found the Biden administration told Trump appointees to either resign from military academy boards or face termination.
The move would reportedly affect up to 18 officials including Kellyanne Conway, Sean Spicer and Office of Management and Budget Director Russ Vought. Vought has already released a statement saying he's serving a three-year term and Biden has no authority to remove him.
Conway also responded to reports saying she's not resigning, but Biden should instead.
President Biden, I'm not resigning, but you should. pic.twitter.com/HuRYM4bLYP

— Kellyanne Conway (@KellyannePolls) September 8, 2021
Meanwhile, Press Secretary Jen Psaki stated, "I will let others evaluate whether they think Kellyanne Conway and Sean Spicer and others were qualified, or not political, to serve on these boards, but the President's qualification requirements are not your party registration, they are whether you're qualified to serve and whether you're aligned with the values of this administration."
Critics added the dismissal of Trump officials from the military advisory boards is disappointing and against tradition.