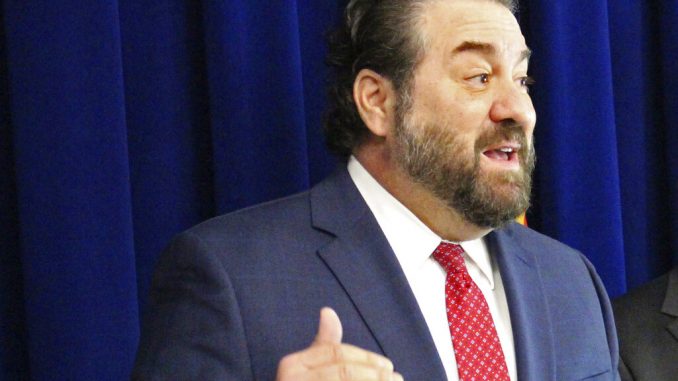 OAN Newsroom
UPDATED 8:04 PM PT – Wednesday, September 8, 2021
The city of Tucson halted its vaccine mandate for state employees after Arizona Attorney General Mark Brnovich ruled such a mandate was illegal. On Wednesday, Tucson officials said they would pause the policy mandating that city employees get a COVID vaccine or otherwise face five days suspension.
This comes after Brnovich said on Tuesday the vaccine mandate violates an executive order by Gov. Doug Ducey (R) and contradicts a state law that is set to go into effect later this month. Brnovich also said Tucson would lose its share of state revenue, which is estimated at $175 million, if it didn't stop the policy.
Brnovich previously published a legal opinion stating businesses could enforce a vaccine mandate upon their employees and customers, but argued the same rules don't apply to government agencies.
Our office determined today that Tucson's vaccine mandate is illegal, and the city could be held liable for attempting to force employees to take it against their beliefs. COVID-19 vaccinations should be a choice, not a government mandate.

Details: https://t.co/VGxgsw9XYR

— Mark Brnovich (@GeneralBrnovich) September 7, 2021
Democrat Tucson Mayor Regina Romero claimed Brnovich's decision is political. She said, "this report reads more as a campaign speech filled with political commentary rather than a fact-based legal opinion." However, she agreed to comply with it.