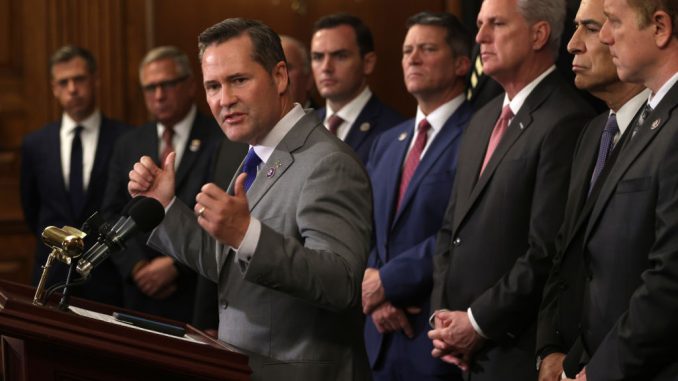 OAN Newsroom
UPDATED 6:51 PM PT – Wednesday, September 8, 2021
Rep. Michael Waltz (R-Fla.) recently issued a dire warning about the situation in Afghanistan. In an interview on Wednesday, the Florida congressman said the Taliban is quickly becoming a terrorist super-state and every time he thinks it can't get any worse, it does.
He said it's a slap in the face to America that the Taliban announced a new government led by wanted terrorists and former Guantanamo Bay detainees on the same week as 9/11. Waltz, a veteran himself, also had a message for Gold Star families, veterans and 9/11 victims, reassuring them their sacrifices were not in vein.
To fellow veterans, Gold Star Families, victims of 9/11, your sacrifice has not been in vain. Generations of Americans were safer because of your sacrifices.

As 9/11 approaches, we must demand accountability for the disastrous withdrawal from Afghanistan. pic.twitter.com/EZllKWFrEp

— Rep. Mike Waltz (@michaelgwaltz) September 8, 2021
Waltz voiced his concern of a potential hostage situation. "Abandoning Americans will lead to a large mass hostage situation and every time the Taliban have a demand going forward, or access to billions and reserves, for access to economic assistance, for international recognition, if they don't get their way, they go down the street and take a hostage," stated Waltz in an interview.
His warning came as Joe Biden has insisted Afghanistan would not become a haven for terrorists thanks to his botched withdrawal.