A young Chinese dissident on the Chinese Communist Party's wanted list is seeking help after being held incommunicado for a month in the United Arab Emirates, with the prospect of being sent back to China to face torture.
Dubai police arrested Wang Jingyu, a 19-year-old from Chongqing city in southern China's Sichuan Province, during his transfer flight to New York on April 6. Wang, who says he has done nothing wrong, has been in custody since with limited contact with the outside world.
"This is 100 percent linked to the Chinese Communist Party (CCP)," he said in an interview with The Epoch Times on May 20, the first time he spoke with media since his detention.
Wang, who says he is a U.S. green card holder, initially got into trouble with the CCP in February when he disputed the authorities' account of the bloody border clash with India.
The deadly brawl in June 2020 saw Chinese and Indian soldiers attack each other with iron rods and stones. India reported 20 deaths from their side, while China acknowledged four fatalities but only eight months later, although unconfirmed reports put the death toll at as high as 45.
"Why did you announce the death toll so late? What on earth are you are hiding?" Wang wrote on Chinese social media Weibo on Feb. 21, two days after Beijing broke its silence on the deaths.
This and two more posts eventually caught the local police's attention. He became one of seven people that Chinese police charged with defaming "heroes and martyrs," with the police notice of his case and his personal information—including green card number—publicized on Chinese media.
As Wang was not in China at the time, the police detained his parents and asked him to make a confession video—a request he refused.
Wang left China for Istanbul in July 2019, shortly after posting a TikTok video in support of Hong Kong protesters. Despite having a local number, he received a flurry of text messages from strangers to intimidate him. People he suspected to be Chinese state agents would call up his hotel to make personal threats, he said.
"How did they know where I live?" he asked. Fearing for his safety, he booked a flight to New York.
On April 6, after arriving in Dubai, two plainclothes men who identified themselves as officers from the criminal informational department stopped him during his flight transfer and held him in the immigration bureau near the airport.
They confiscated his passport, phone, and luggage, and detained him there for around 48 hours, giving him only some water. He was later transferred to a larger prison, around which time his friends secured him a lawyer.
Until that point, Wang was clueless about the reason for his arrest.
At the immigration bureau, all he was told was "wait, wait, wait," he said. They told his lawyer that he had insulted their religion and culture. Later, they told him he endangered national security, a wording that echoes the charge that the Chinese regime often slaps on dissidents.
On April 19, the court granted him bail but Dubai police refused to release him, citing a request from immigration authorities to deport him.
Beijing has likely put pressure on Dubai authorities through diplomatic relations, he said.
Employees from the Chinese embassy in Dubai met with him at least three times trying to get him sign a document consenting to go back to China.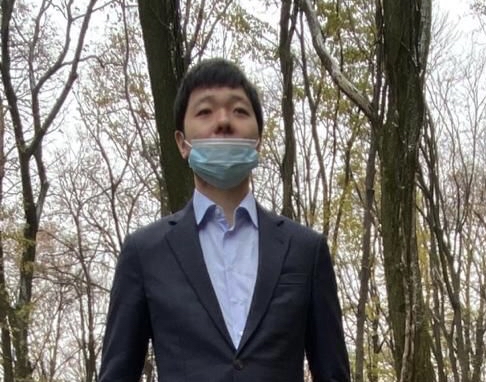 "They said that nothing would happen to me if I go back to China, and that I'm better off going back because I can't go anywhere here," he said. "I didn't sign."
Roughly two weeks ago, the court withdrew his case for lacking evidence, but the discussions about possible deportation continued.
The police also asked him twice to sign a document in Arabic earlier but he also refused because he couldn't understand what it said, he told The Epoch Times.
"I didn't do anything that violated the law in this country," he had told police.
In prison, Wang was provided only a meal a day due to the observance of Ramadan that ended on May 12. His cellmates often got into fights. He observed an absence of basic measures to help prevent the spread of the COVID-19, including mask-wearing.
Chinese police raided his parents' home in February and briefly detained both, in a bid to make him go back to China and make a public confession in a video. The two have been fired from their state-run company jobs.
He has not been able to contact his parents for months.
"I have no regrets for everything I have done before, because I think what I did was right," he said.
"This is a evil party, it will eventually fall," he said, referring to the CCP. "Through what happened to me, I want to tell the whole world to unite and bring [it] down." He did not get to finish the sentence before the phone got cut off.
The Dubai police did not respond to an inquiry regarding Wang's case.
Guo Xiaohua contributed to this report.