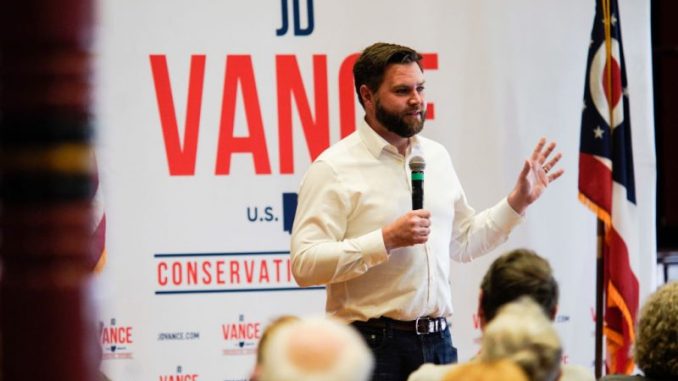 OAN Newsroom
UPDATED 3:20 PM PT – Monday, November 7, 2022
For the first time, Senate candidate J.D. Vance takes a commanding lead over Democrat representative Tim Ryan.
The latest Trafalgar Group survey shows Vance with nearly 54% support among likely voters. Ryan (D-Ohio) holds just over 43% support.
The two candidates are running for the vacant seat left by retiring Republican Senator Rob Portman.
The race is ranked as a toss-up and could be decided by the 2.5% of voters who are unsure of who to cast their vote for on Tuesday.