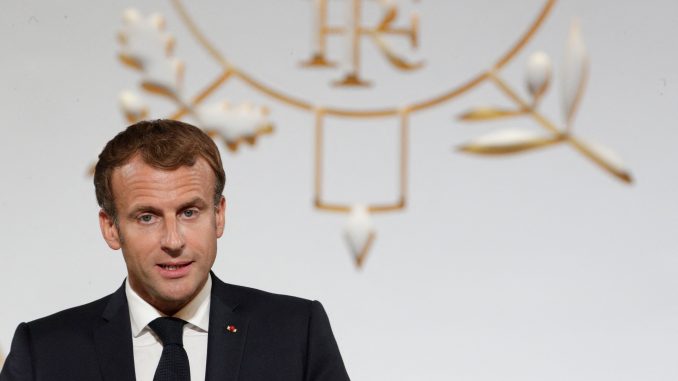 OAN Newsroom
UPDATED 3:19 PM PT – Wednesday, September 22, 2021
Joe Biden appeared to admit to a diplomatic mistake by excluding France from the latest maritime agreement with the U.K. and Australia. During a phone conversation with President Emmanuel Macron on Wednesday, Biden reportedly admitted he should have had "open consultations" with France before announcing the pact with Britain and Australia.
Macron also insisted on a meeting with Biden next month and said the French ambassador would return to Washington in the meantime. Biden's recent agreements derailed a $40 billion submarine deal between France and Australia, which has sparked fury in Paris.
French government spokesperson Gabriel Attal went on to explain, "the next steps, the main one today being the discussion that President Emmanuel Macron will have with Biden, to clarify the conditions under which this announcement about the submarine contract was made, and to clarify a recommitment by the Americans to a relationship of allies."
.@EmmanuelMacron 🇫🇷 and @POTUS 🇺🇸 agreed the situation would have benefitted from open consultations and established a process of in-depth consultations ahead of a meeting in Europe in October. Amb. @Ph_Etienne will return next week.
Read ➡️ https://t.co/SSEhSyfmQ6

— French Embassy U.S. (@franceintheus) September 22, 2021
Meanwhile, French diplomats say Biden's statement to Macron did not include an apology and offered "no practical remedy" to restoring good relations between the U.S. and France.