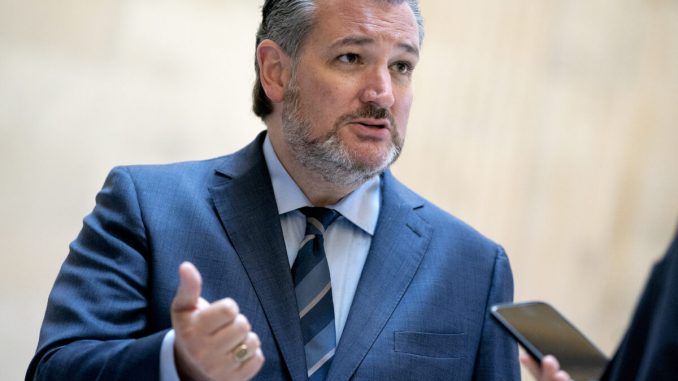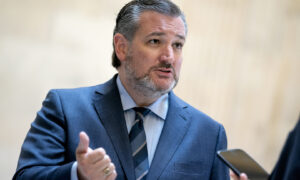 Sen. Ted Cruz (R-Texas) sat down to have dinner with former President Donald Trump at his Florida resort Mar-a-Lago on Tuesday and discussed the Republican Party's intent of regaining control of Congress, the senator said.
"Had a great dinner tonight with President Trump at Mar-a-Lago,"  Cruz wrote on Twitter.
"He's in great spirits! We spent the evening talking about working together to re-take the House & Senate in 2022," he added, along with a photo of the two having drinks and smiling at the camera.
Trump told Sean Hannity in an interview last month that Republicans running for Congress should get behind Trump's "Make America Great Again" agenda if they want to win.
"Should anybody that wants to run for the House or the Senate—Should they take this Make America Great Again agenda and fight for those things that you fought for the four years you were president?" asked Hannity.
"If they want to win, yes. We've expanded the Republican Party," Trump, who remains one of the most popular figures in the Republican Party, said. "We have the biggest Hispanic vote. The governor called me up, he said since Reconstruction," Trump said, referring to the Civil War.
"If you want to win and win big, you have to do that. You have to do it," he added.
Last week, Cruz and Sen. Josh Hawley (R-Mo.) vowed they would not take donations from corporate political action committees (PACs). Cruz and Hawley are both considered potential presidential candidates.
"In my nine years in the Senate, I've received $2.6 million in contributions from corporate political-action committees. Starting today, I no longer accept money from any corporate PAC. I urge my GOP colleagues at all levels to do the same," Cruz wrote in an op-ed.
Hawley joined Cruz soon after.
"Yes! Corporate America has put Americans last. They ship our jobs to China, mock middle America's way of life, try to control our speech and run our lives. It's time we stood up to them. I won't take corporate PAC donations & I'll fight to break up their monopoly power," he wrote on Twitter.
No other Republicans joined them but Rep. Matt Gaetz (R-Fla.) said he was the first Republican to swear off money from federal PACS.