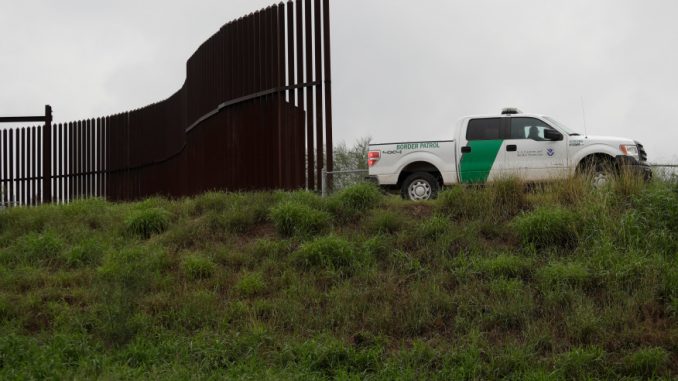 OAN Newsroom
UPDATED 9:27 AM PT – Thursday, August 26, 2021
The battle to secure the nation's southern border intensifies as concerned Texans make their voices heard. While taking to Twitter on Wednesday, Gov. Greg Abbott (R) threw his support behind border sheriffs who testified about challenges they are facing as illegal border crossings hit record numbers.
"This crisis is not going to stay on the border. It's going to affect all of us in the State of Texas & all of us in the United States."

Val Verde County Sheriff Joe Frank Martinez testifying before the #txlege yesterday in support of additional border security funding. pic.twitter.com/vGG7TMxRAe

— Greg Abbott (@GregAbbott_TX) August 25, 2021
During the hearing on Tuesday, Val Verde County Sheriff Joe Frank Martinez said lacking resources to crack down on illegal immigration poses a safety threat to both landowners and aliens.
"If you have a individual on a ranch by herself and she's in fear of her life, and you have an unknown male coming through and she don't want them on the property, I think they should be arrested versus them getting shot because that's what some of my citizens are asking," he stated. "When can we can shoot?"
Last month, more than 212,000 people attempted to illegally cross Texas' southern border, which is the largest number since 2000. However, Sheriff Martinez warned Lone Star State residents are not the only ones feeling the effects.
"We are faced with unprecedented challenges for our county, along with any other counties along the border, but this crisis is not gonna stay on the border," he explained.
Sheriff Martinez went on to suggest it's not too late to fix the border crisis, but said authorities in Texas will need more resources.
"So, I support these funds to secure our border because whatever gets through us will go to your constituents, those are the people that will be effected," he continued.
Meanwhile, Gov. Abbott urged legislators to act swiftly on requests for more funding and pledged to keep border security as a priority.