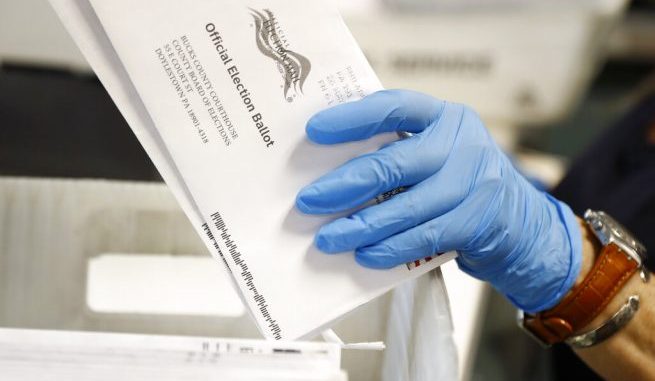 OAN Newsroom
UPDATED 7:31 AM PT – Monday, September 7, 2020
Officials in swing states are scrambling to prepare for an unprecedented election night. During an interview Sunday, Michigan Secretary of State Jocelyn Benson said election night could likely turn into an election week.
"The bottom line is we are not going to have the full results and accounting of all of our ballots on election night," she explained. "We already know that, and we've asked the legislative to make changes to the law to give us more ability to be prepared and count those ballots more efficiently."
This comes as 20 states have changed voting laws seeking alternatives to in-person voting due to the ongoing public health crisis. Election officials will now have to carry out brand new policies for the very first time this November.
To get prepared, Ohio Secretary of State Frank LaRose said he's focusing on poll worker recruitment.
"The thing that we're thinking about more than anything right now is poll worker recruitment…it takes 35,000 Ohioans to run in-person Election Day, so we're doing all we can to recruit those poll workers," he stated. "Next, we're making sure we get accurate information to Ohio's voters."
?Attention Voters?

? Watch your mailbox! Absentee ballot request forms are already arriving now all over Ohio.

⏱ If you are voting absentee this election, request your ballot right away! pic.twitter.com/GuO7VJHexU

— Frank LaRose (@FrankLaRose) September 1, 2020
Moving forward, states across the nation are expecting a record breaking voter turn out this November as the country takes on an election unlike any other in U.S. history.