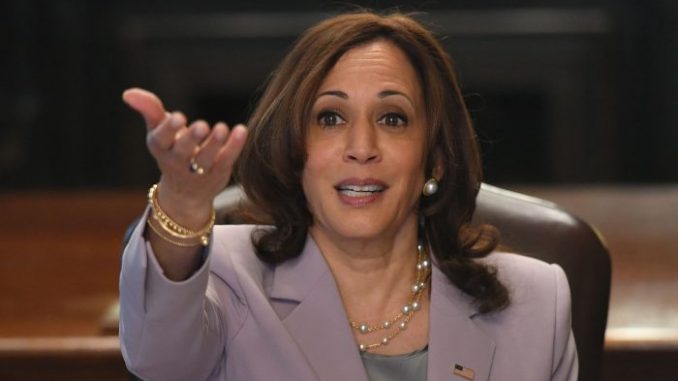 OAN Newsroom
UPDATED 4:57 PM PT – Friday, August 20, 2021
A new Rasmussen poll has shown a majority of Americans did not believe Kamala Harris was fit for presidency if Joe Biden were to step down before the end of his term. Data from a survey released on Thursday showed 55 percent of Americans viewed Harris as unqualified to serve as president.
In addition, 47 percent of respondents reported Harris was not at all qualified. These numbers were in stark contrast to the 43 percent of those surveyed who said they believed she could step up as commander in chief.
Do you have a very favorable, somewhat favorable, somewhat unfavorable or very unfavorable impression of Vice President Kamala Harris?

How qualified is Kamala Harris to assume the responsibilities of the presidency?

2/3 pic.twitter.com/IInKZbfAen

— Rasmussen Reports (@Rasmussen_Poll) August 20, 2021
The results come amid criticism that Harris took credit for having a hand in the drawdown in Afghanistan while saying very little about the catastrophic impact the hasty withdrawal has had.